EDIT MAIN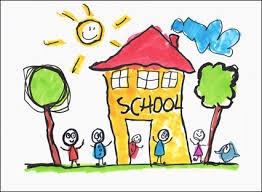 Looking for online enrollment: CLICK HERE
Application for Child Nutrition Program Benefits
---
1. Certified state copy of a birth certificate. If you need to apply for a birth certificate click here: Birth Certificate Application
2. Copy of current immunization record. Refer to this link: Immunization Requirements for the immunization requirements for the 2018-2019 School Year. Refer to this link to download the KCI form: KCI
3. PreK-3rd: Complete Health Assessment filled out by your child's Medical Provider. This may be done up to 12 months prior to school entry. Refer to this link to download the Health Assessment form: Health Assessment
4.Refer to this link: Prescription Medication Policy to download the Prescription Medication Policy
5.Refer to this link: Inhaler Permission Form to download the Inhaler Permission Form which permits students to carry an inhaler.
6.Please click on this link : KSHSAA Pre-Participation Physical Evaluation to download the form.
7.Please refer to this link: Medical Statement to Request School Meal Modification to download the School Meal Modification form.