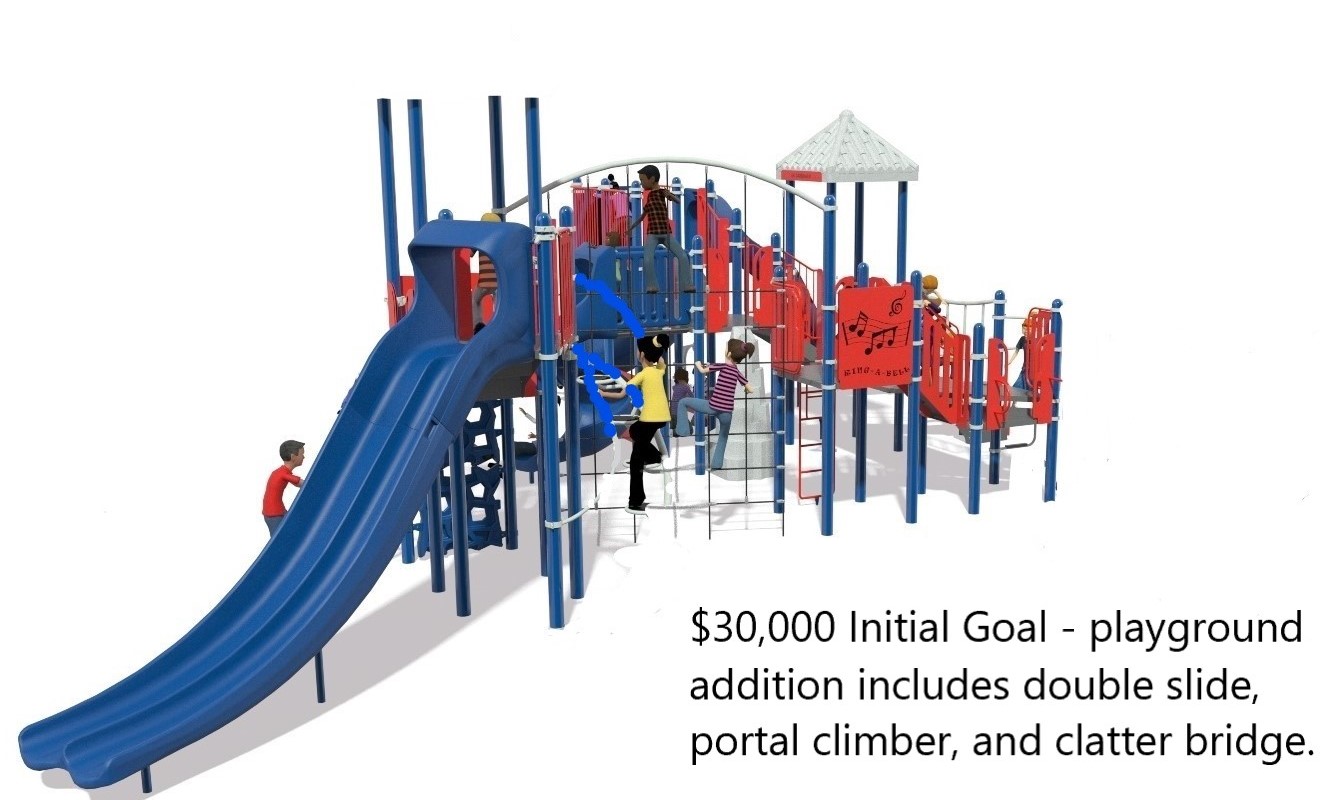 Cheney PALS
(Parents Assisting Local Schools)
Mission Statement: PALS is a free service organization designed to improve the communication and family cooperation between the home and elementary school. We will seek to provide volunteer services that will improve the quality of education for all CES students.
Our current projects:
We are currently raising funds for a big playground expansion! The original piece was upgraded in 2012 and was specifically chosen because it could be added on to. We are so excited to finally be able to expand and give our kids even more fun play options! Please check out our fundraiser at cheneyelem2021.pledge-drive.net (make clickable link). (Insert the 2 images of the playground options that are attached – 30k option and 45k option.)
Check out some of our past purchases:
COVID-19 forced schools to make a lot of changes at the start of the 2020 school year, and PALS helped support all levels by purchasing document cameras for all CES teachers to help them with distance learning at home and in the classroom, bell kits for 5th grade band students, and color-coded ball sets so each grade could have their own color during recess to limit contact. (insert 3 photos – Doc Camera, Bell Kits Band, and Recess Balls)
Thank you for your support!
Contact us at pals@usd268.org
Current PALS Board Members:
President – Andrea Blundell
Vice-President – Rachel Roberts
Treasurer – Cherielle Young
Secretary – Emma Cox