This weekend Coach Melanie Tolar was honored as the Kansas Middle School Girls Basketball Coach of the Year by the KBCA! We are so proud of Coach Tolar and fortunate to have her live, teach and coach in our community!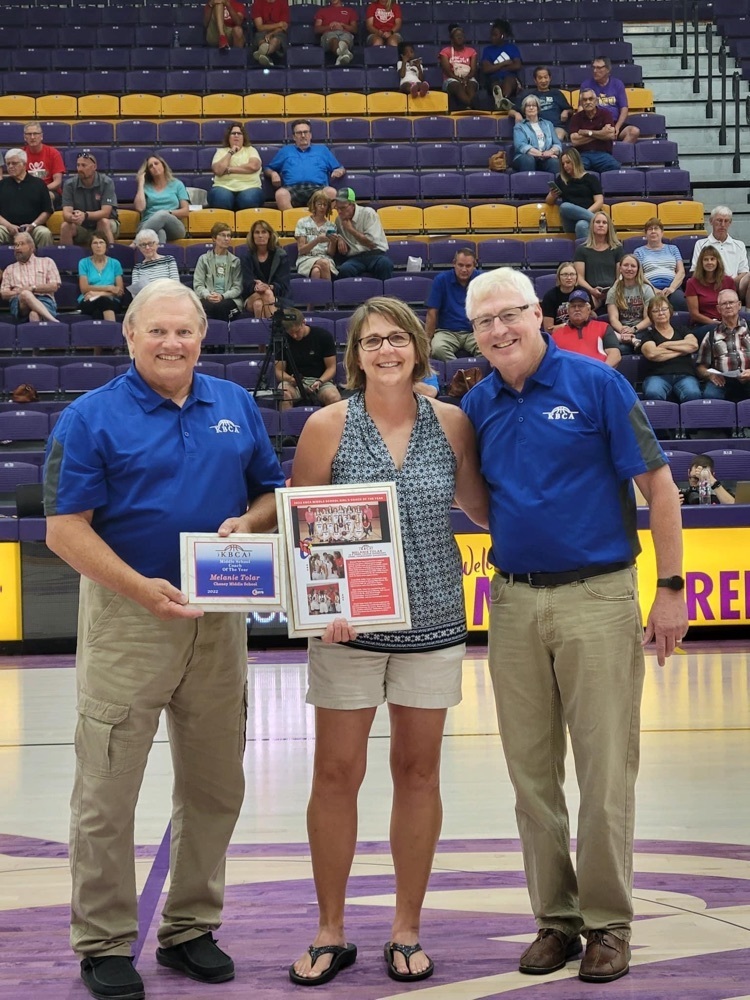 USD 268 Cheney is looking for an LPN or RN to work up to 20 hours per week for the 2022-23 school year. Hourly wages are negotiable based on licensure, certification and experience. For more information please contact Jennifer Bartlett at 542-3137 or
jbartlett@usd268.org
.
It's Taco Monday! Here's a reminder of the Taco Fundraiser tonight at the high school for our CMS Robotics Team. Come and support them if you can!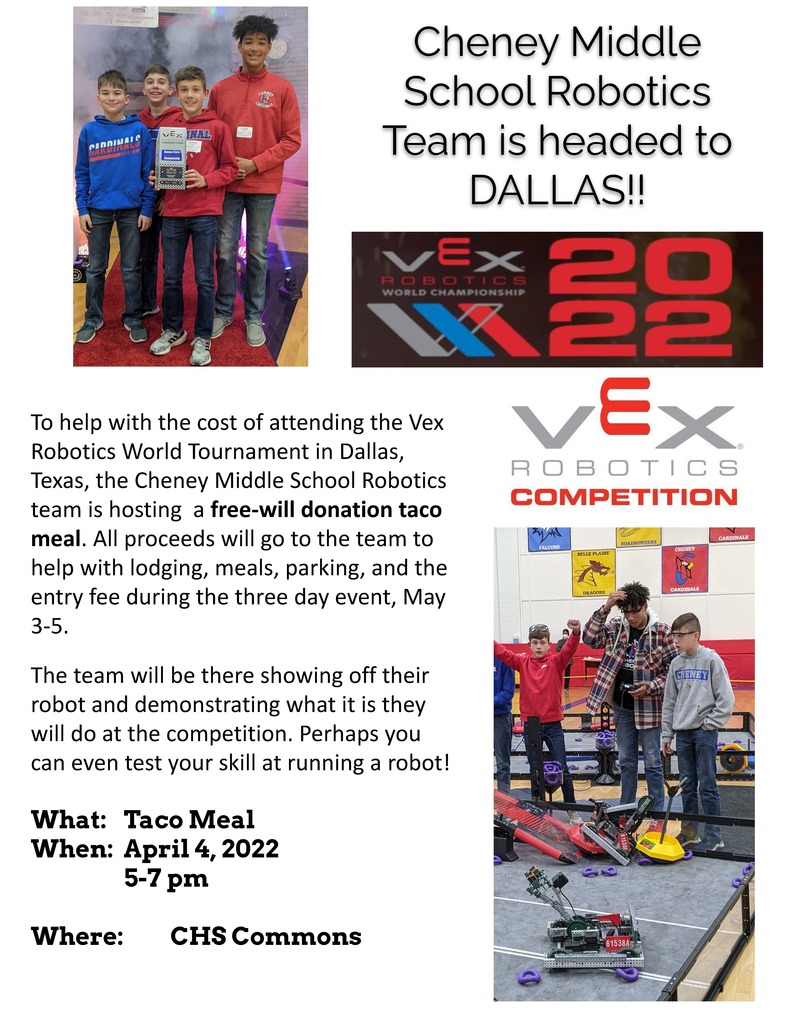 So much fun to see our 8th grade students on the stage! One more performance tonight at 7:00pm.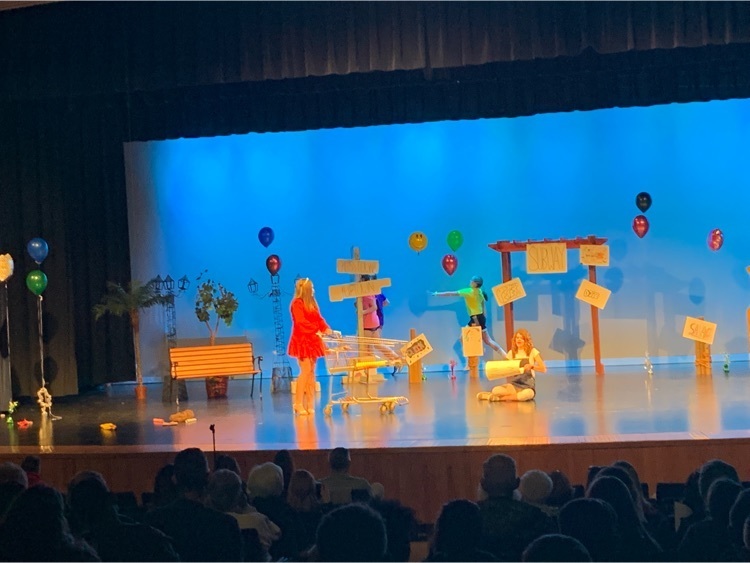 Given the forecast, there will be no school in Cheney 268 tomorrow, 2/17/2022.
There will be no school on Friday, February 4th, for USD 268 Cheney schools.
Due to the inclement weather, there will be no school for Cheney on Thursday, Feb 3.
Given the impending forecast there will be no school at USD 268 Cheney, 2/2/22
Cheney Middle School participated very successfully in the Robotics Tournament held Saturday in Cheney, winning 5 of the 6 trophies awarded. The team, "Fast But Not Furious," with Maddox Ayres, Cooper Frieden, Brody Ingram, and Cash Young were Tournament Champions and won the Design Award. "The Bandits," with Eli Albers, Graham Gregory, Conner Martin, and Quaid Thomas were also Tournament Champions, won the Judges Award, and the Robot Skills Competition Champion. These two teams have qualified for the State Competition, Friday, March 4th in Hesston.
CMS Robotics is hosting a tournament today! Come check it out!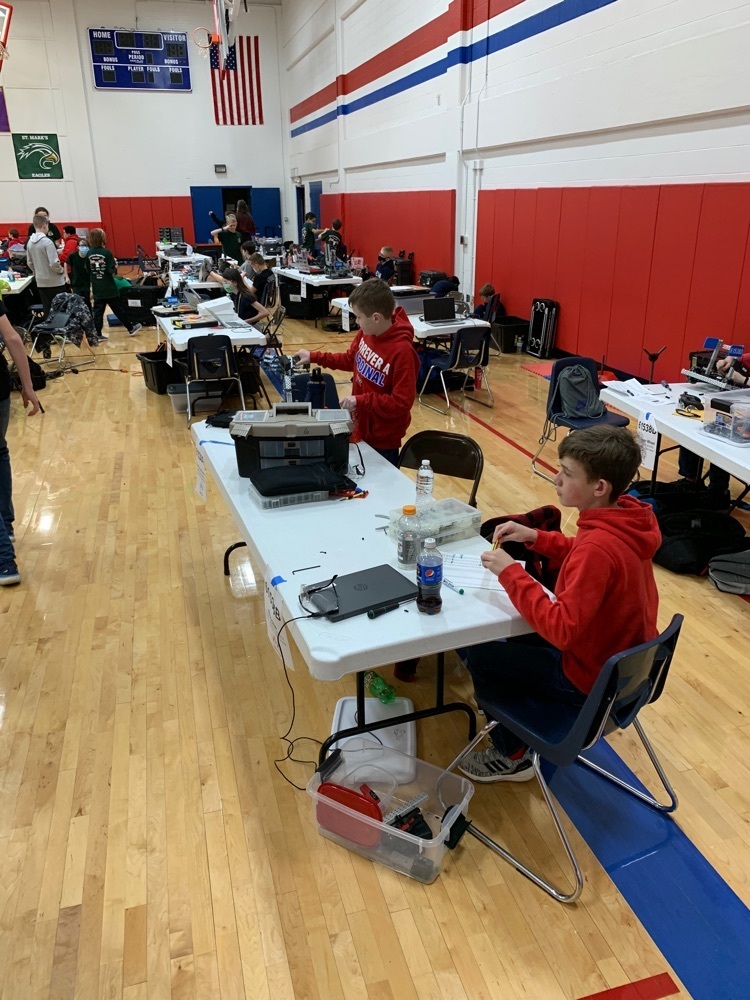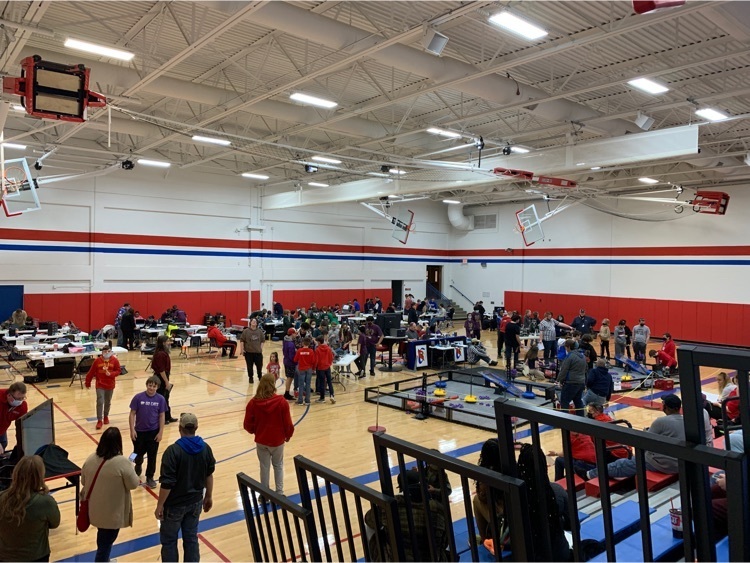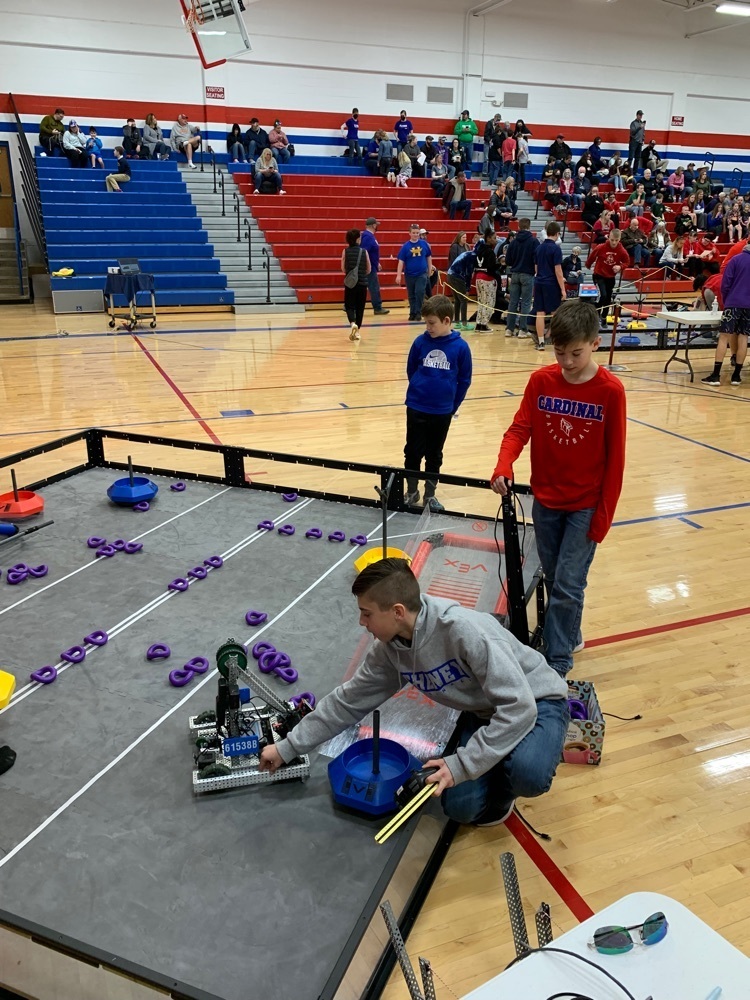 Help Wanted...... Cheney Middle School is looking for two assistant coaches for the upcoming Middle School Track season. If you or someone you know may be interested, contact Todd Hague,
thague@usd268.org
. The positions will be open until filled.
We are two weeks away from this powerful presentation. Parents, you won't want to miss!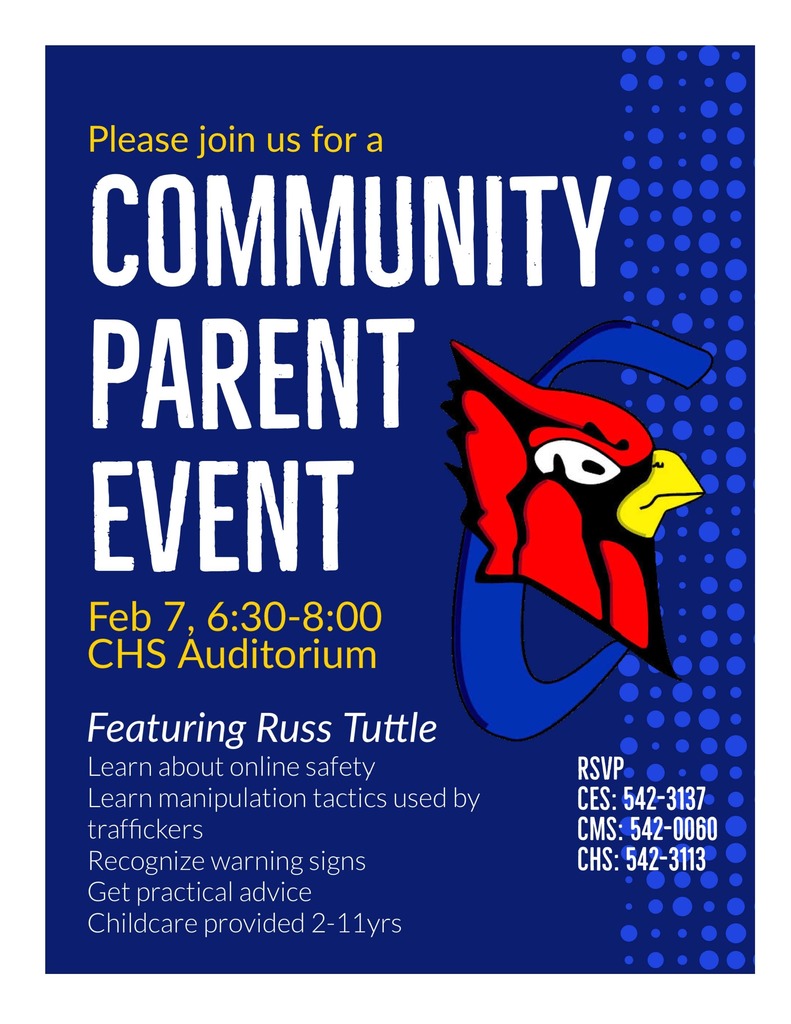 Our 7th grade boys are the undefeated league champs!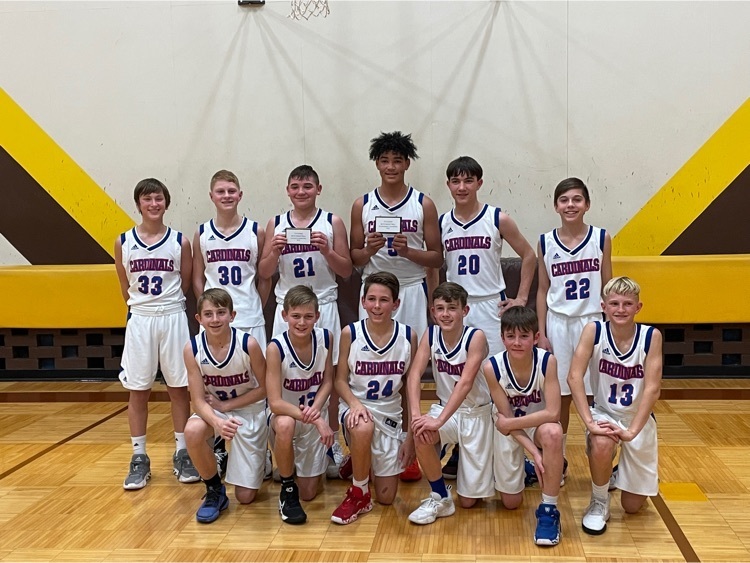 Congratulations to our 8th grade girls basketball team! Back to back league champs!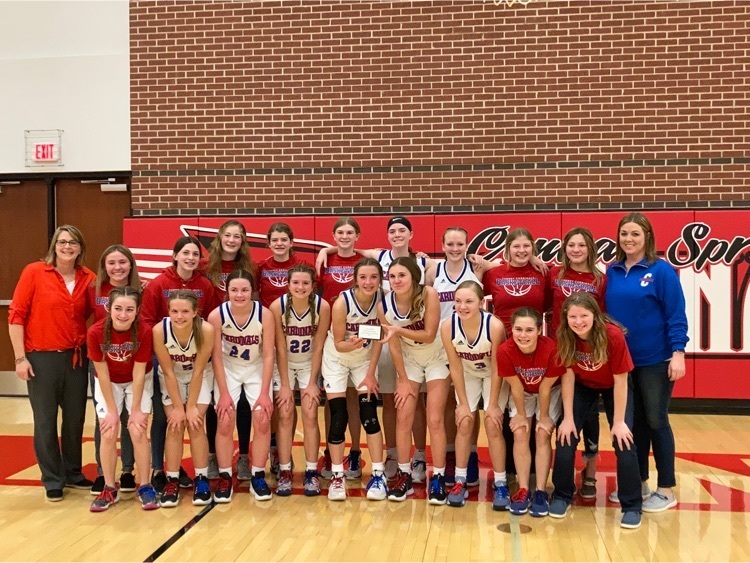 We're excited to hear from our guest speaker, Russ Tuttle. We hope you can join us!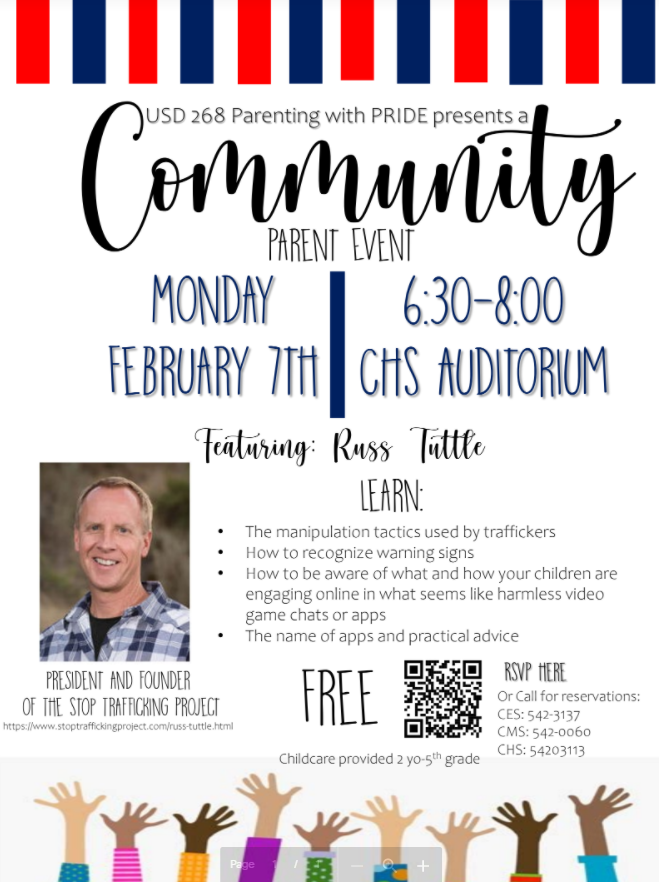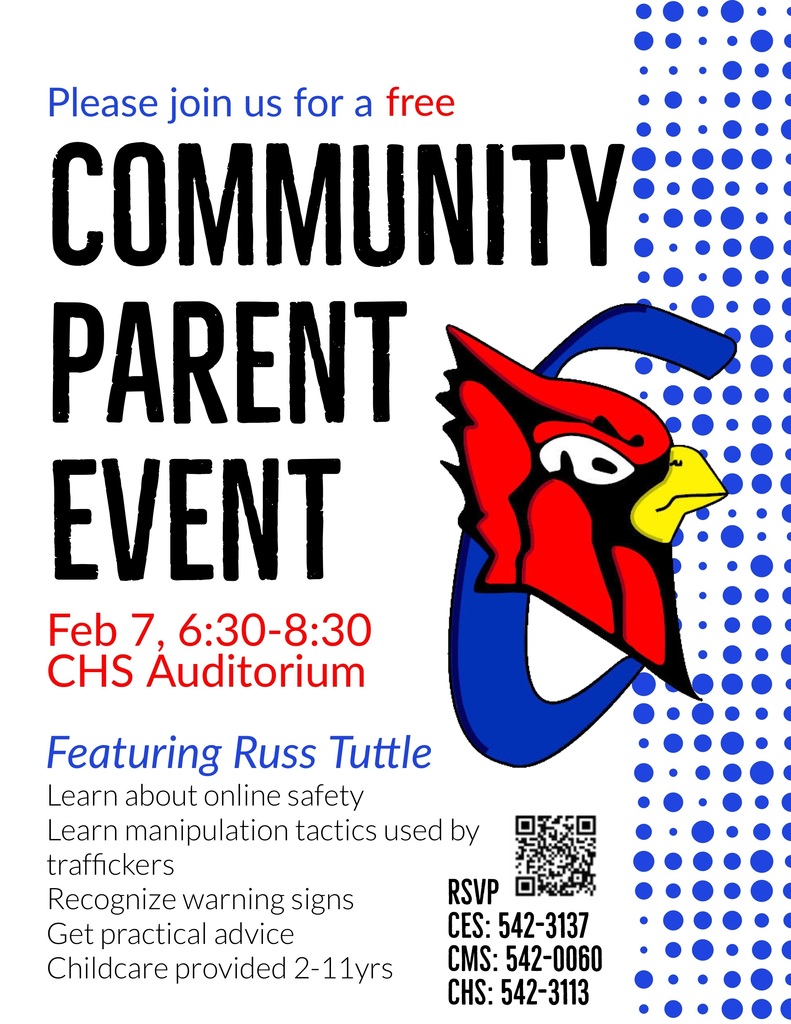 Be sure to RSVP for this event being brought Cheney in February!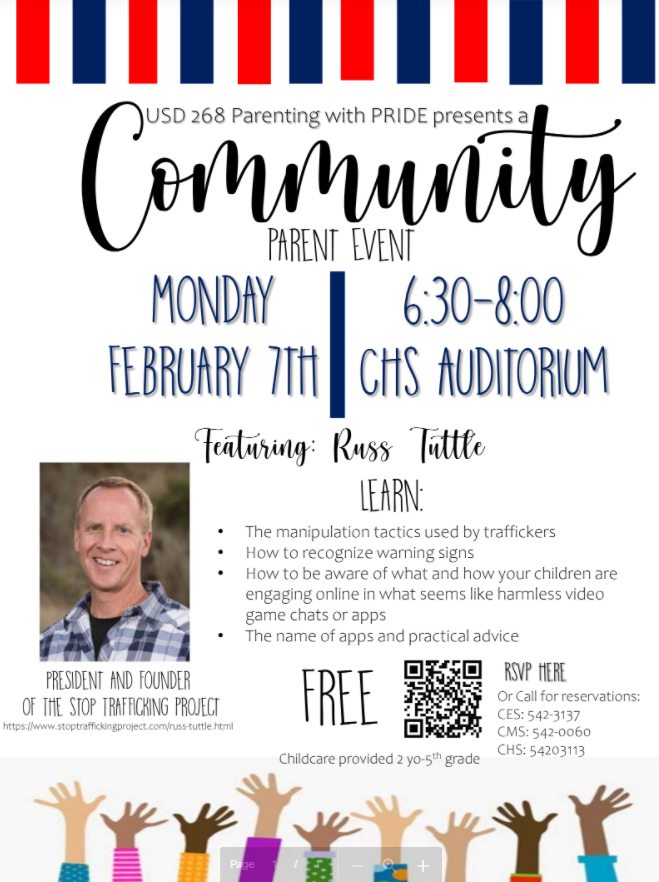 Join us for a night of Parenting with Pride in February!
The middle school vocal concert scheduled for this evening has been postponed to a later date.
Cheney USD 268 Covid Case Protocols are subject to change throughout the year as guidance from federal, state and local health authorities develops. Our protocols are posted at
www.usd268.org
.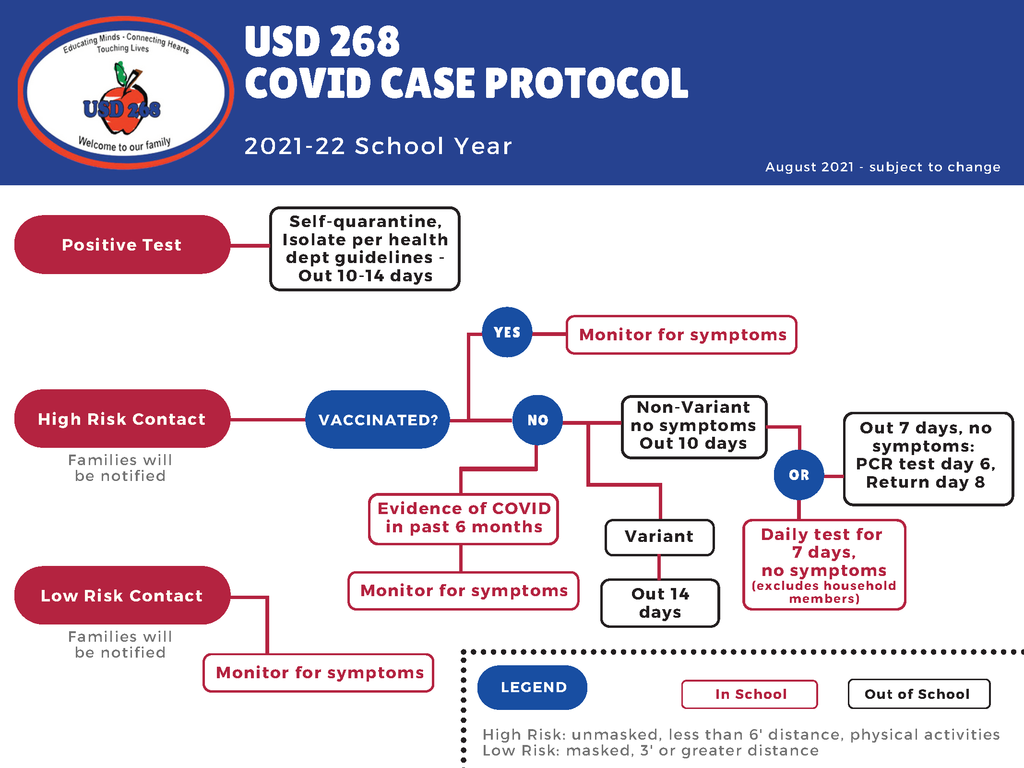 Looking forward to kicking off the school year with Open House tonight! CMS at 6:00 with Fall Sports Parent Meetings for CMS at 6:45 CHS at 7:00 with HS Activities Parent Meeting at 7:45, Fall Sports meetings to follow at 8:00 #GoCardinals