The middle school vocal concert scheduled for this evening has been postponed to a later date.
Cheney USD 268 Covid Case Protocols are subject to change throughout the year as guidance from federal, state and local health authorities develops. Our protocols are posted at
www.usd268.org
.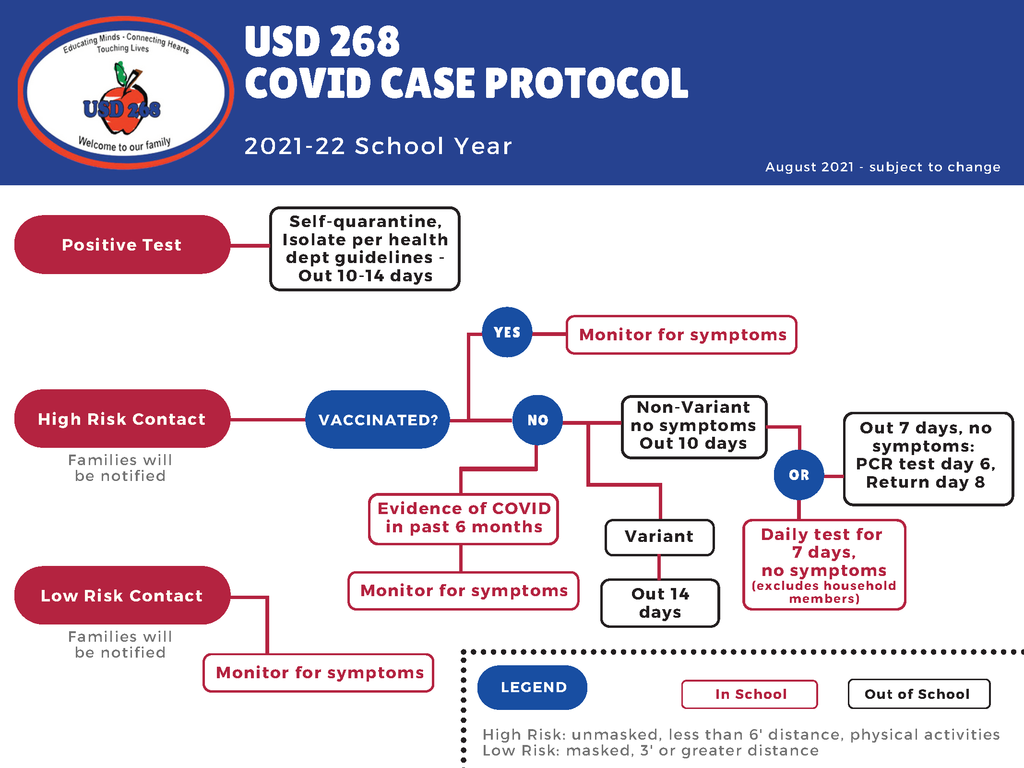 Looking forward to kicking off the school year with Open House tonight! CMS at 6:00 with Fall Sports Parent Meetings for CMS at 6:45 CHS at 7:00 with HS Activities Parent Meeting at 7:45, Fall Sports meetings to follow at 8:00 #GoCardinals
We are looking forward to an exciting new school year in 2021-2022! Please enroll your children at
http://usd268.schoolmint.net
between now and July 30th so final preparations can be made for the school year. Additional information can be found on the school website. We hope you enjoy the last few weeks of the summer!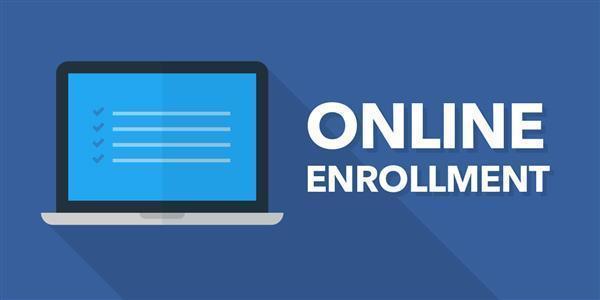 Reminder to those interested in knowing more about Cardinal Club for '21-22, the meeting is at D'Mario's tonight at 6:00pm. #GoCardinals
CMS Girls Basketball Camp for 7th and 8th grade girls, starting June 14, has a time change. The camp will run from 8:30 - 10:00am each morning.
It's walk and bike to school day! Get some exercise on your way to school!
At Cheney schools we have the best! Thank you teachers for your endless efforts to serve our students! We appreciate you!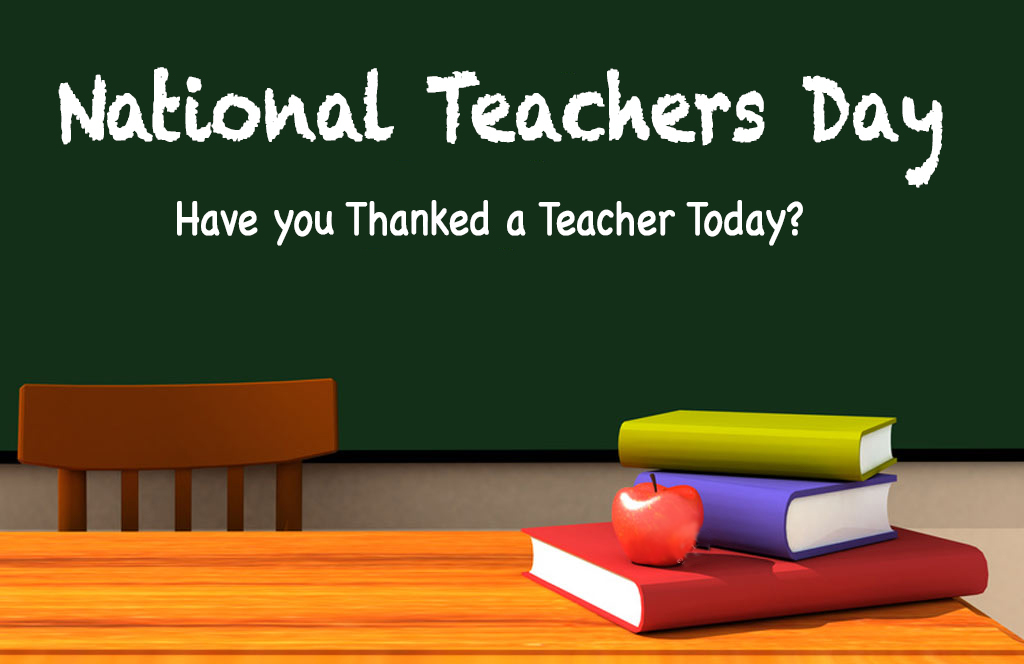 Plenty of Summer Athletic Camp opportunities for kids this summer! #GoCardinals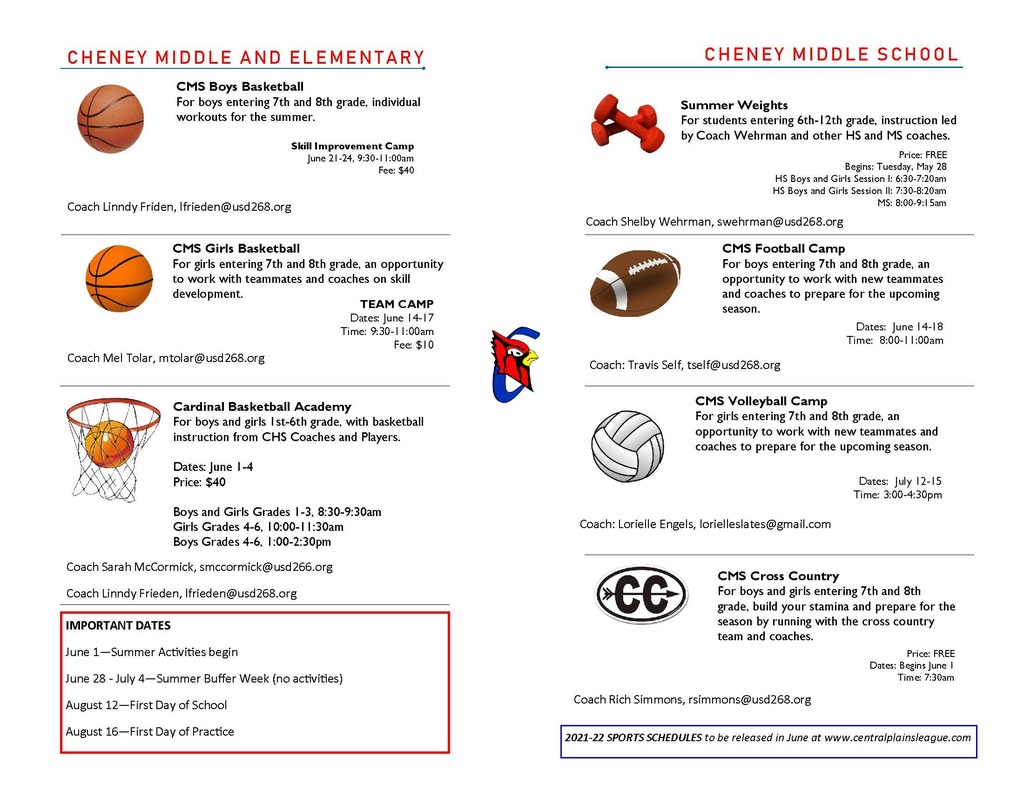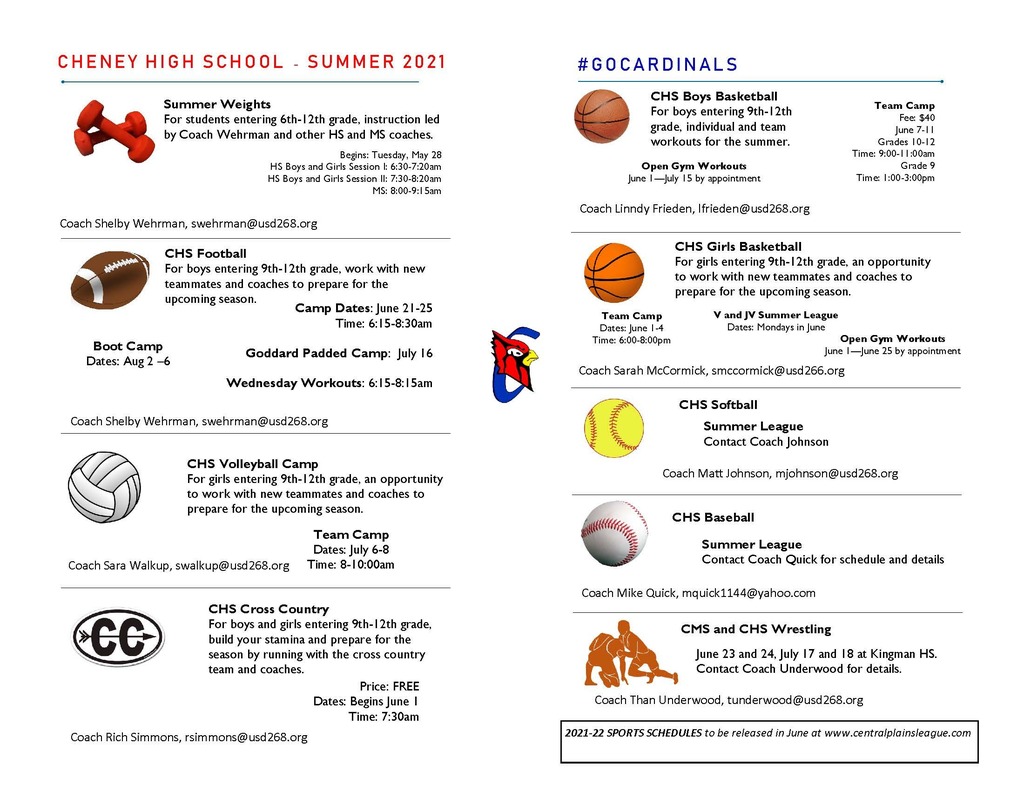 Cheney MS will not attend the Clearwater Track Meet today. Reschedule is TBD.
CMS Play today with show times at 2:15 and 7:00pm. Doors open at 1:45 and 6:30, two parents/family members allowed during the day, three in the evening. Face coverings and distanced seating required for play attendees. Streaming available on USD 268 Facebook Live.
CMS Wrestling today at Council Grove, 4:00pm. Two fans per wrestler allowed to attend.
CMS Wrestling will be home on Thursday, 4:00 start. Doors open at 3:30, two fans per wrestler allowed to attend. Matches streamed on NFHS Network and Cardinal Athletics YouTube.
CMS Wrestling at Pratt today has been postponed. Reschedule is unknown .
Updated ruling on fans at events from KSHSAA...... #GoCardinals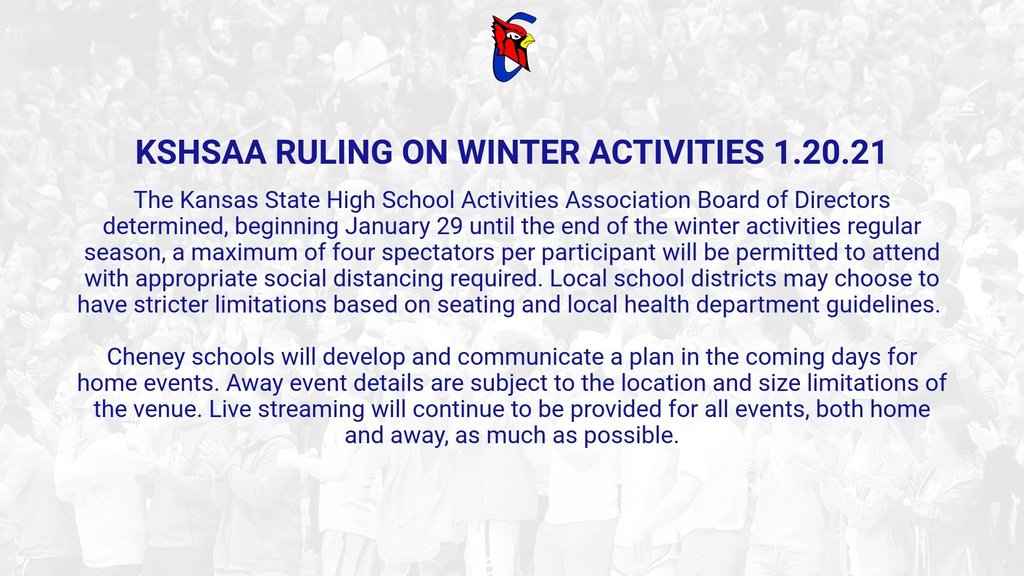 Champions! The 7th girls, 8th girls, and 8th boys all bring home CPMSL Basketball titles! Go Cardinals!