Cheney USD 268 Covid Case Protocols are subject to change throughout the year as guidance from federal, state and local health authorities develops. Our protocols are posted at
www.usd268.org
.
Cheney USD 268 - Now Hiring!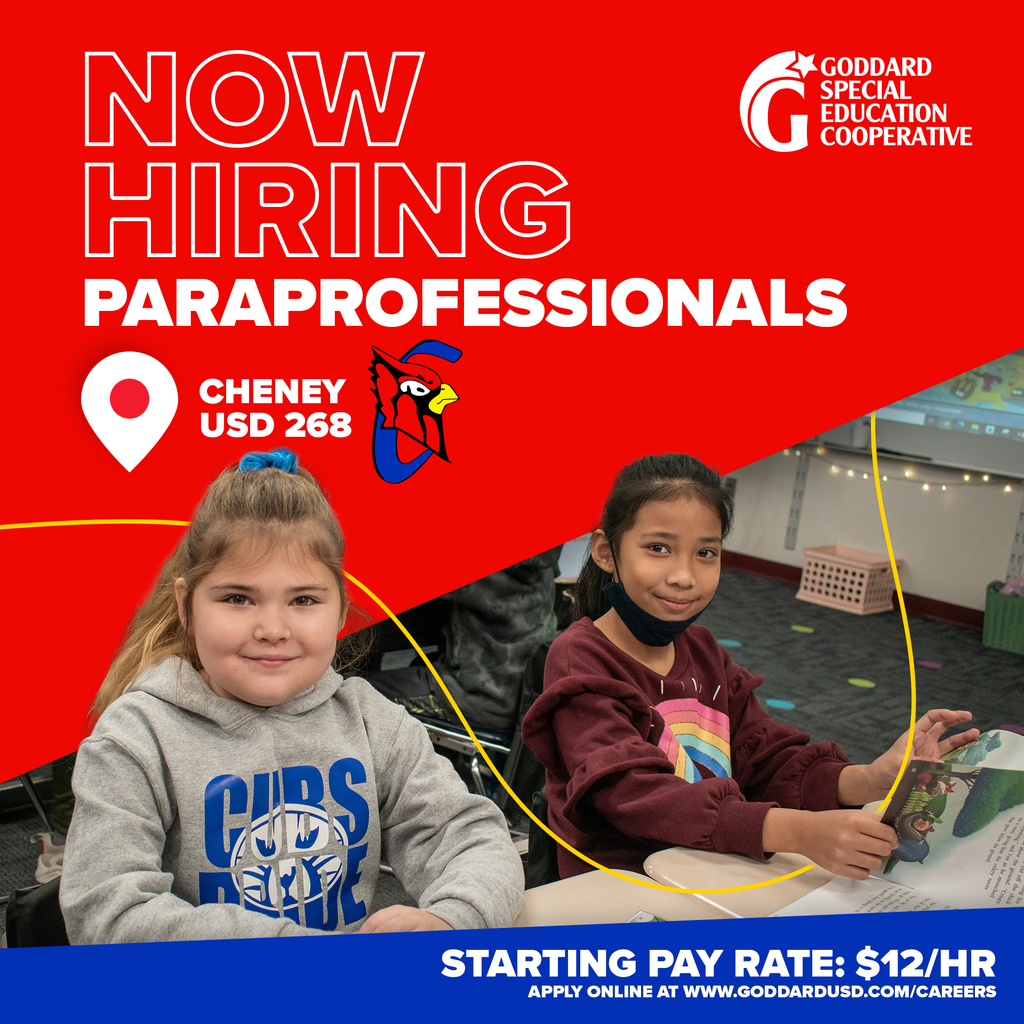 At last week's USA Kansas Conference, Mr. Grover was presented with an award as a finalist for Superintendent of the Year!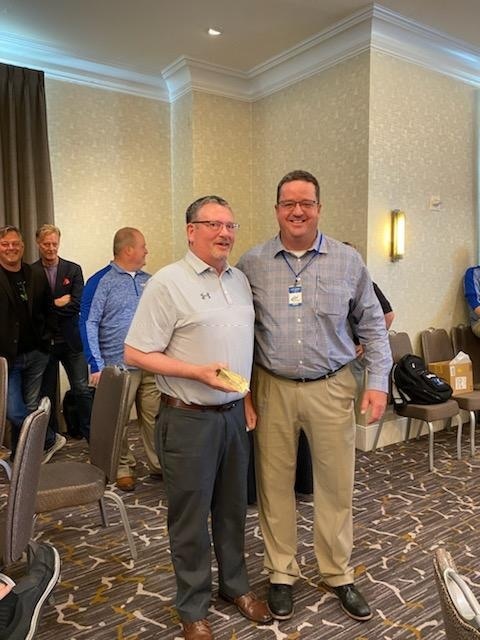 USD 268 is proud to present the 2022 Friend of Education award to Peggy Gregory. The award was presented by Superintendent David Grover and BOE President Marcia Kampling to the Gregory family at Friday's Vernon Ferguson Invitational Track Meet.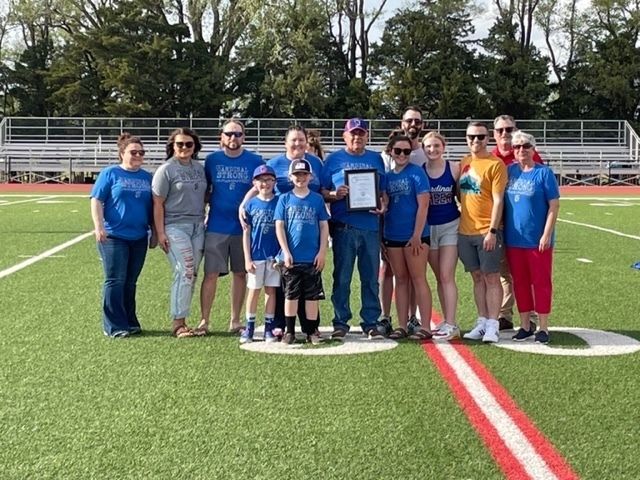 USD 268 Cheney is looking for an LPN or RN to work up to 20 hours per week for the 2022-23 school year. Hourly wages are negotiable based on licensure, certification and experience. For more information please contact Jennifer Bartlett at 542-3137 or
jbartlett@usd268.org
.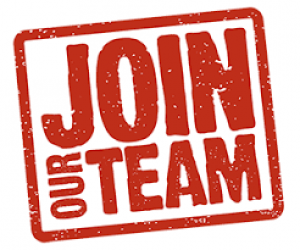 Cheney softball sweeps Ellinwood 15-0 (3) and 16-1 (4). #GoCardinals
Given the forecast, there will be no school in Cheney 268 tomorrow, 2/17/2022.
There will be no school on Friday, February 4th, for USD 268 Cheney schools.
Due to the inclement weather, there will be no school for Cheney on Thursday, Feb 3.
Given the impending forecast there will be no school at USD 268 Cheney, 2/2/22
We are two weeks away from this powerful presentation. Parents, you won't want to miss!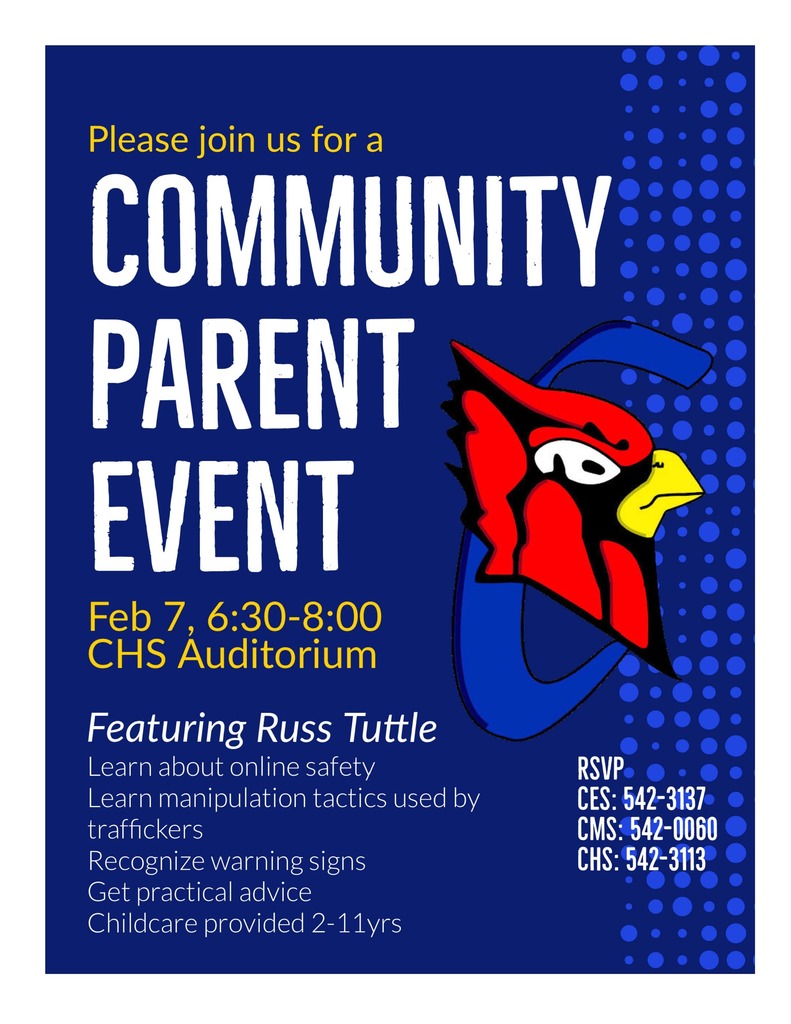 We're excited to hear from our guest speaker, Russ Tuttle. We hope you can join us!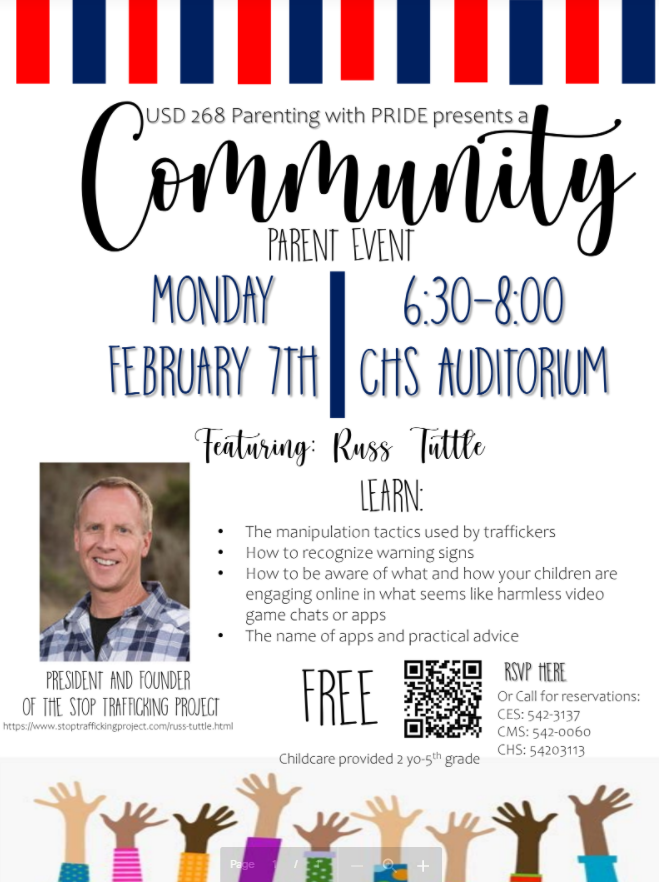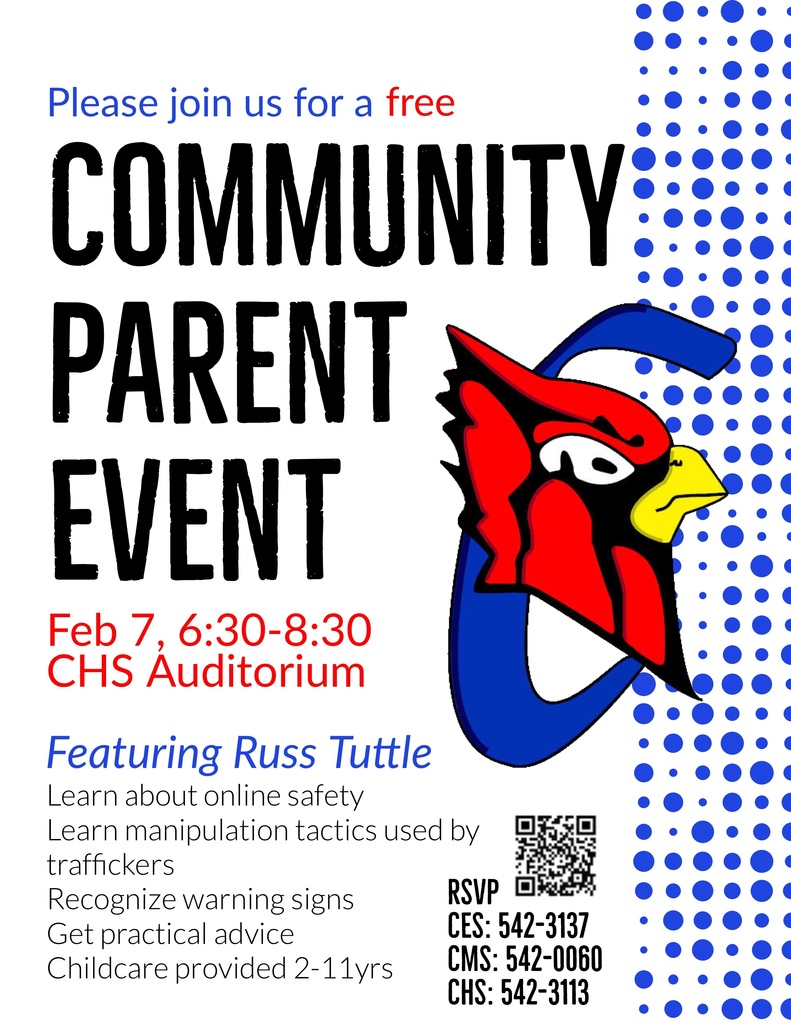 Be sure to RSVP for this event being brought Cheney in February!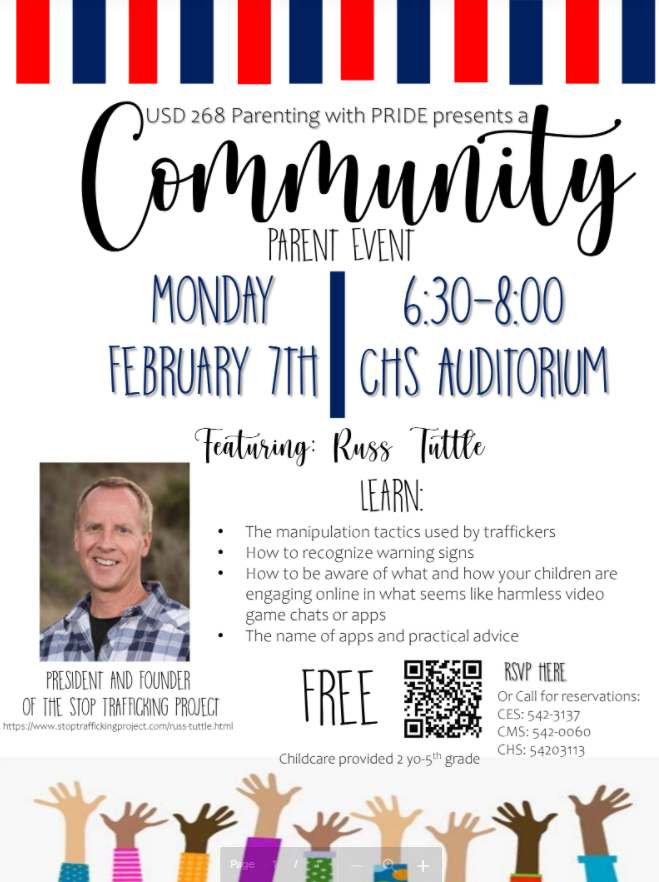 Join us for a night of Parenting with Pride in February!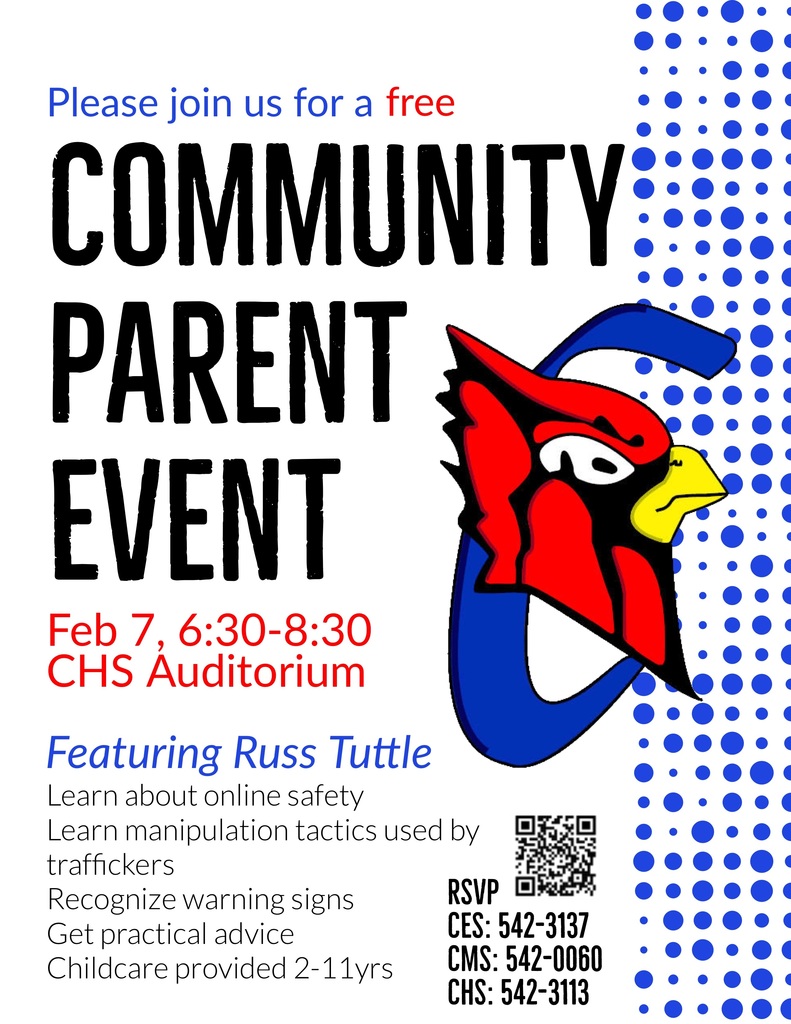 The Special BOE meeting scheduled for Monday, November 8, 2021 at 6:00pm has been canceled.

October menus have posted to the website. They can be found under the documents tab in the "Explore" section.

We are looking forward to an exciting new school year in 2021-2022! Please enroll your children at
http://usd268.schoolmint.net
between now and July 30th so final preparations can be made for the school year. Additional information can be found on the school website. We hope you enjoy the last few weeks of the summer!