Today we welcome Mr. Jason Cline to Cheney as our next superintendent candidate! Mr. Cline is currently the Superintendent of South Brown County, USD 430, where he has served since 2017. He has also been the Principal/Superintendent at Hay Springs public schools, Hay Springs, Nebraska. Prior to that, he was a building principal in Wellington, Kansas. Mr. Cline has worked in schools as a teacher and assistant principal in Liberal, Atchison, Hiawatha and Topeka. If you'd like to meet Mr. Cline, he will be at the White Barn today at 4:00 for a staff and community reception.
Today we welcome Superintendent candidate, Mr. Tim Hayden, to Cheney! He is currently serving as the Principal at Amelia Earhart Elementary – USD 265 Goddard. Mr. Hayden began his teaching career at Meadowlark Elementary School in Andover. Hayden was recognized with the prestigious Kansas Horizon award in 2003. Hayden has also been principal of Andover Central Middle School for 10 years, as well as Valley Center Middle School principal from 2008-11. In 2011, Hayden was honored with Kansas Middle School Principal of the Year. He is on track to complete his Doctorate this spring. If you'd like to meet Mr. Hayden, he will be at the White Barn today at 4:00 for a staff and community reception.
Thanks to a group effort by USD 268 staff, parent and student volunteers, and a generous donation from the Stan Ast family, 49 trees were planted at the Cheney Sports Complex to create a wind break near the softball field!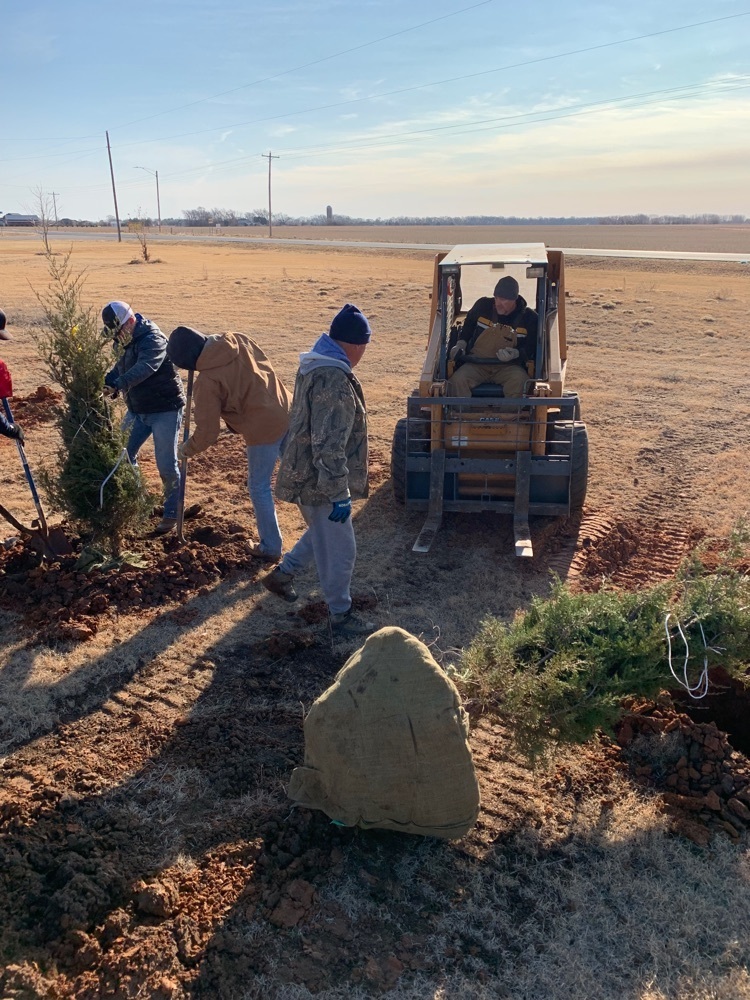 CHS Sophomores getting to learn about all kinds of exciting careers at the Career Expo in Hutchinson!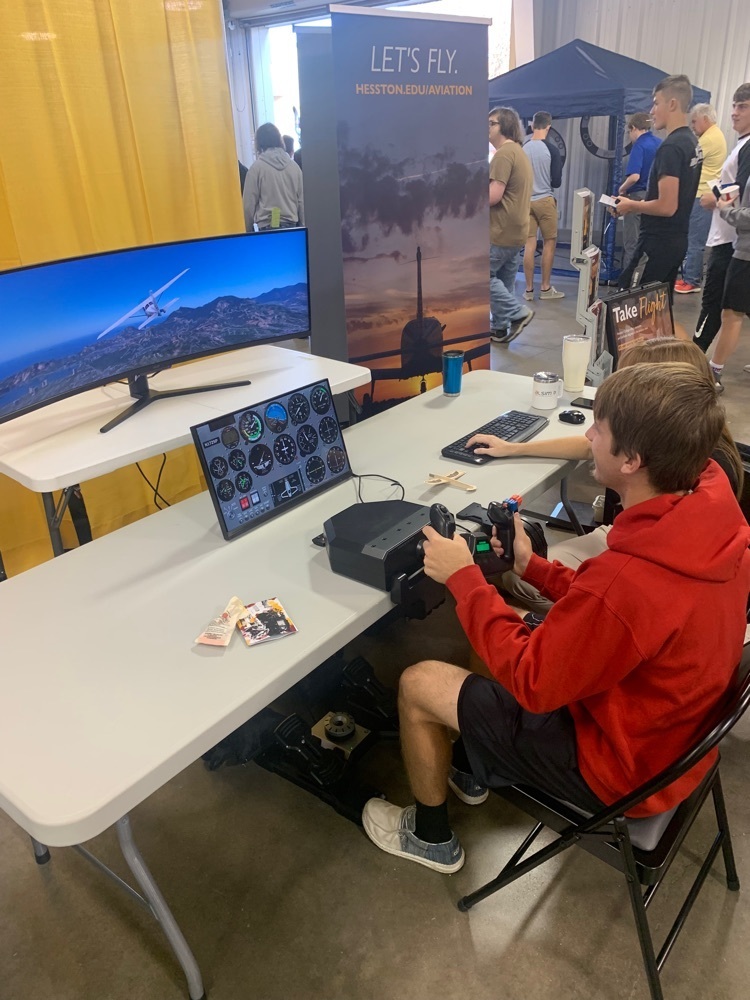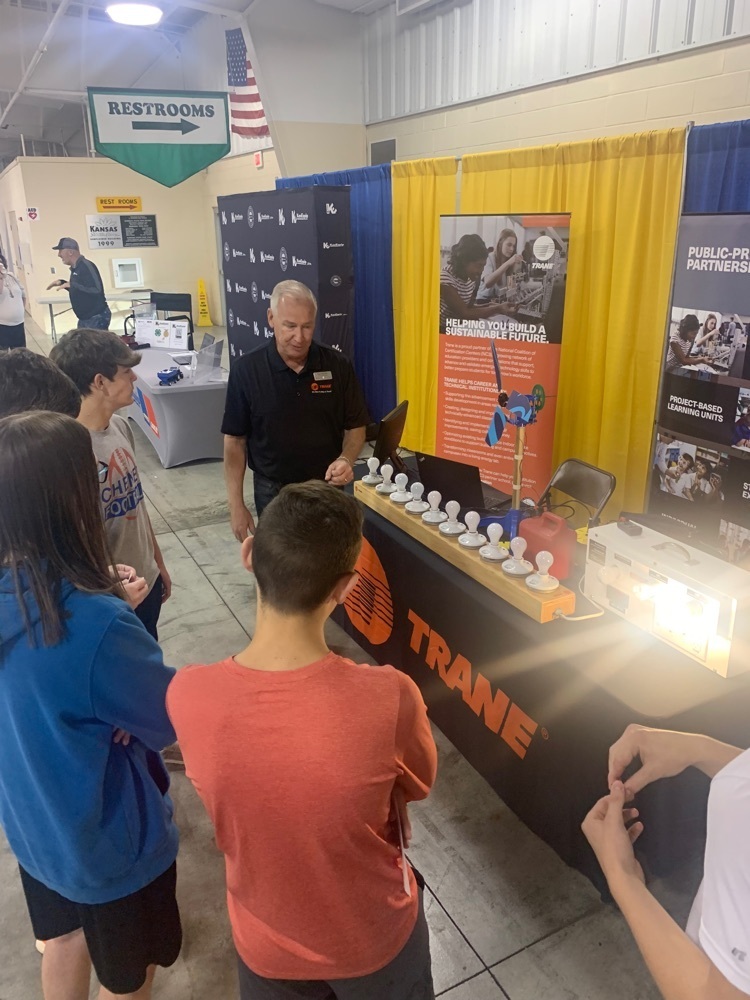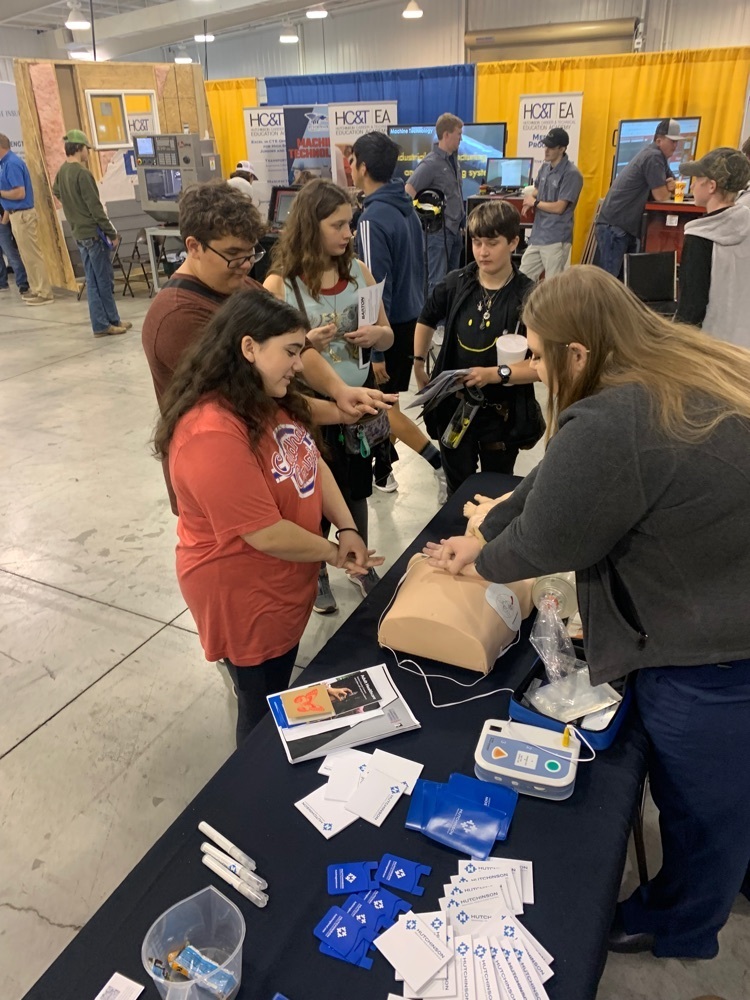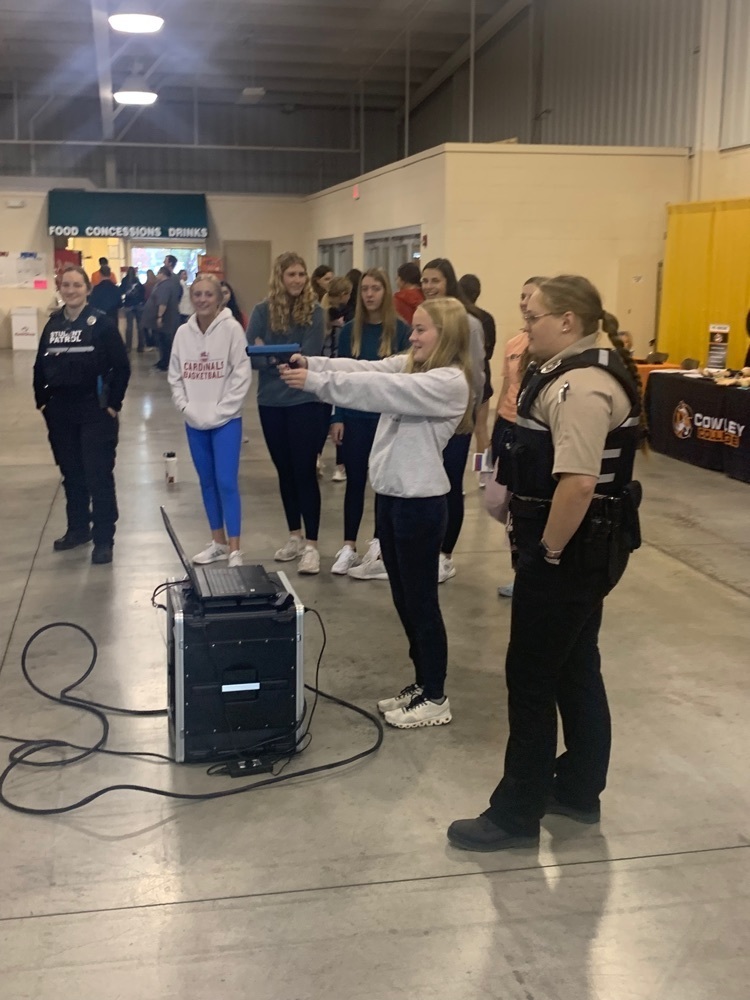 The Kansas Association of School Boards in coordination with the Cheney USD 268 school district is conducting an online survey to seek input on desired characteristics of the new superintendent. The survey will take approximately five minutes to complete and can be accessed at the following link:
https://www.surveymonkey.com/r/USD268
Thank you to the CPD, CFD and our CHS SAFE team for hosting this event next week!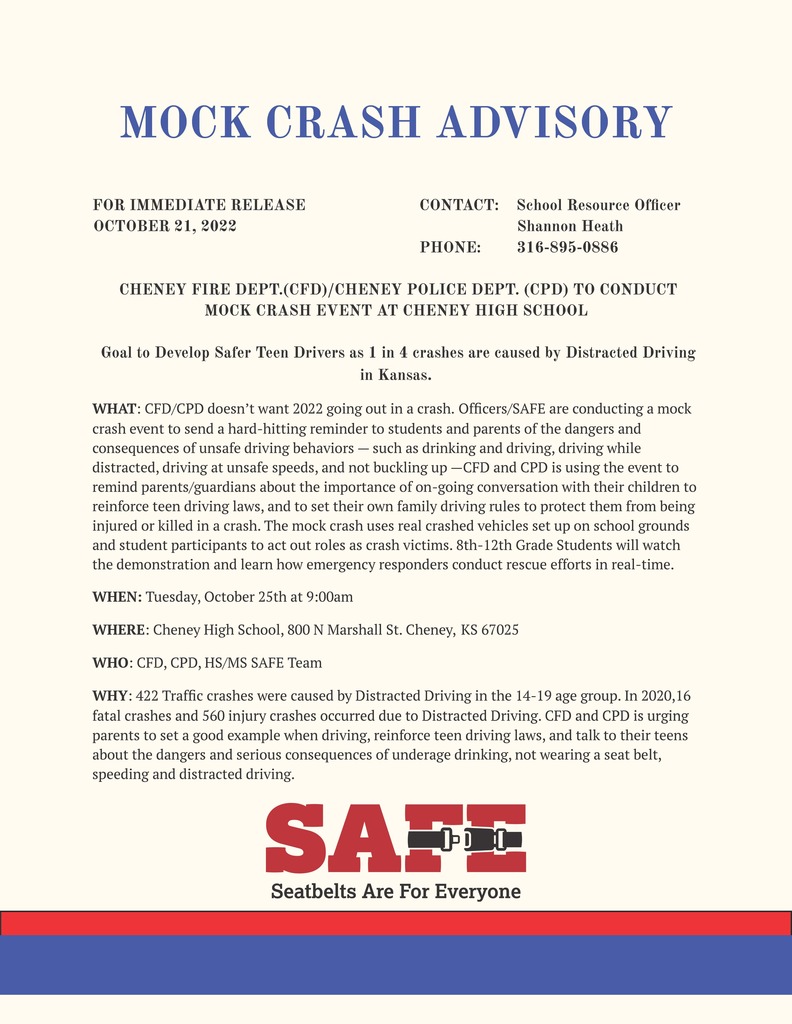 Cheney USD 268 - Now Hiring!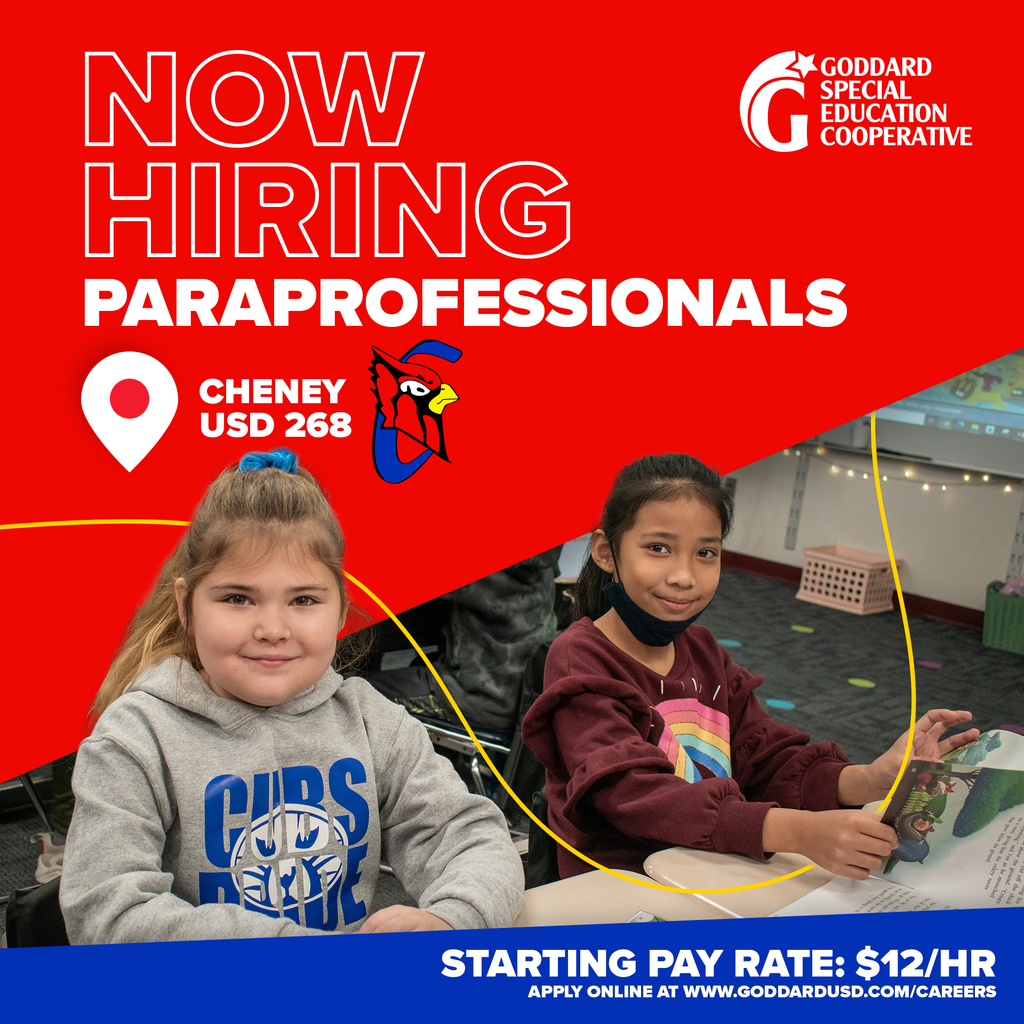 At last week's USA Kansas Conference, Mr. Grover was presented with an award as a finalist for Superintendent of the Year!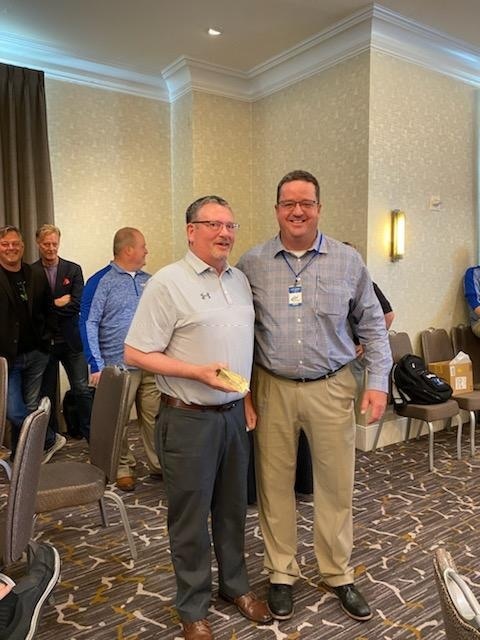 USD 268 is proud to present the 2022 Friend of Education award to Peggy Gregory. The award was presented by Superintendent David Grover and BOE President Marcia Kampling to the Gregory family at Friday's Vernon Ferguson Invitational Track Meet.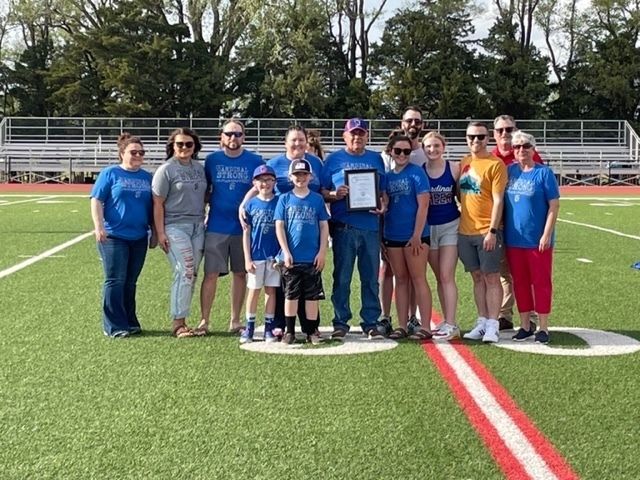 USD 268 Cheney is looking for an LPN or RN to work up to 20 hours per week for the 2022-23 school year. Hourly wages are negotiable based on licensure, certification and experience. For more information please contact Jennifer Bartlett at 542-3137 or
jbartlett@usd268.org
.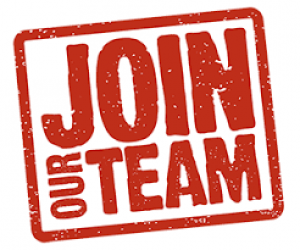 Cheney softball sweeps Ellinwood 15-0 (3) and 16-1 (4). #GoCardinals
Given the forecast, there will be no school in Cheney 268 tomorrow, 2/17/2022.
There will be no school on Friday, February 4th, for USD 268 Cheney schools.
Due to the inclement weather, there will be no school for Cheney on Thursday, Feb 3.
Given the impending forecast there will be no school at USD 268 Cheney, 2/2/22
We are two weeks away from this powerful presentation. Parents, you won't want to miss!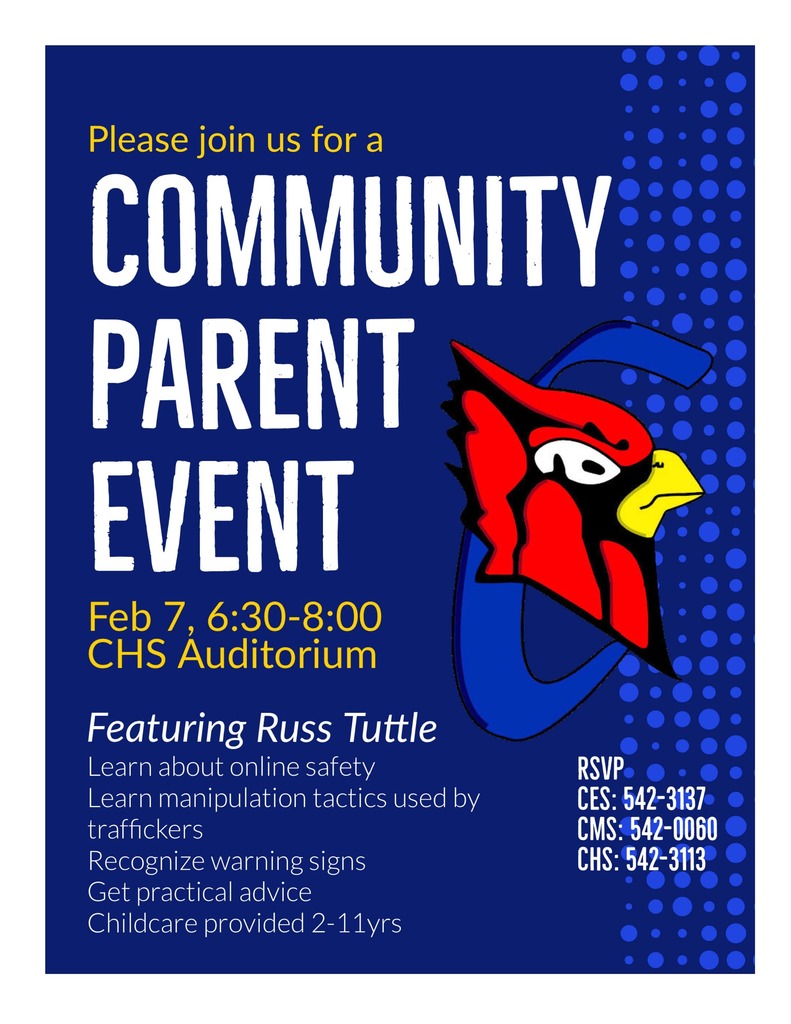 We're excited to hear from our guest speaker, Russ Tuttle. We hope you can join us!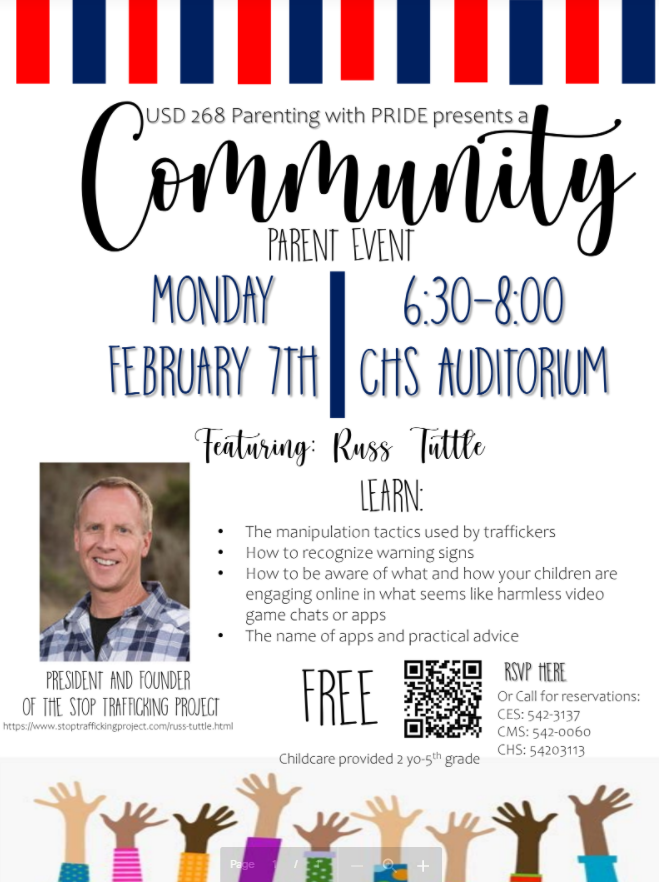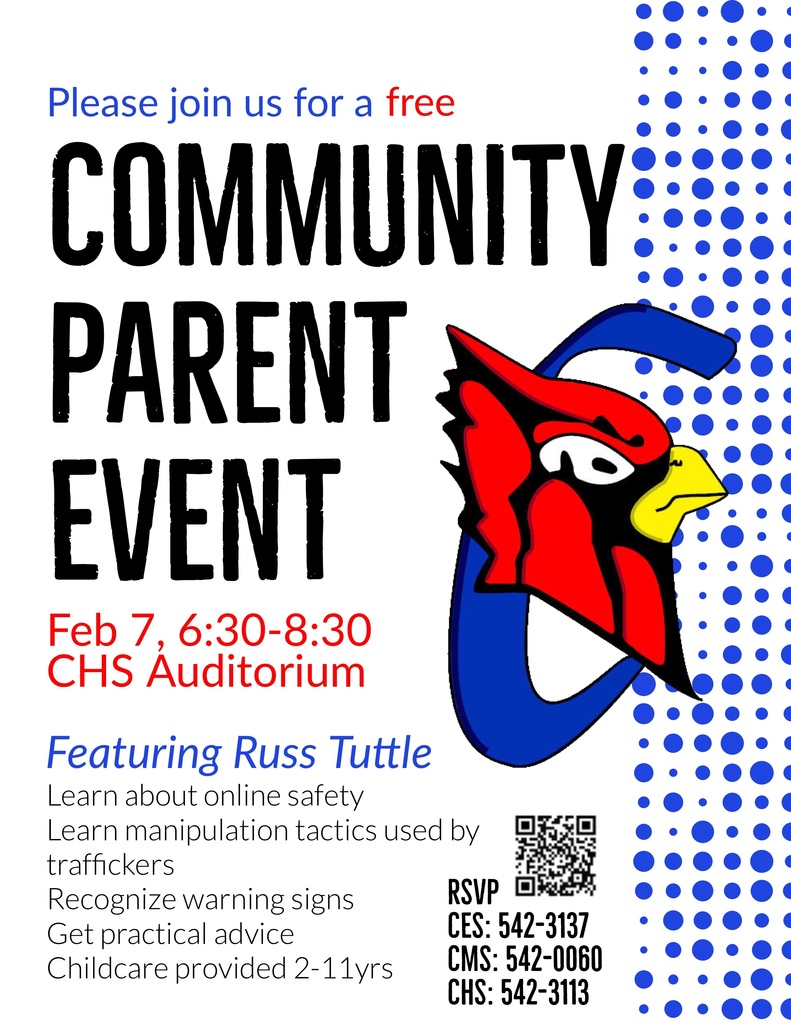 Be sure to RSVP for this event being brought Cheney in February!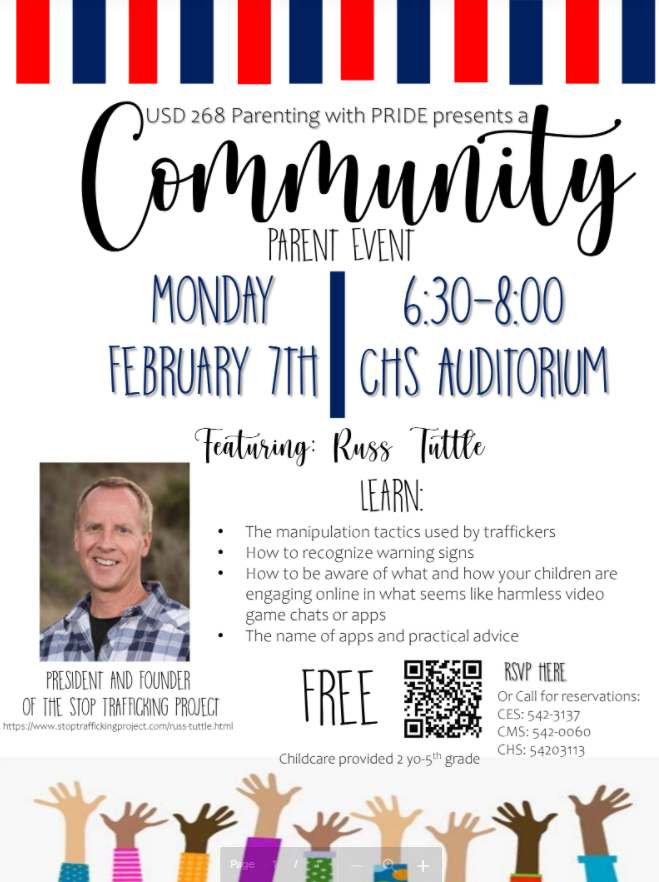 Join us for a night of Parenting with Pride in February!