Plans for CHS Class of 2020 Graduation are here! We are excited to honor our Seniors with a commencement ceremony.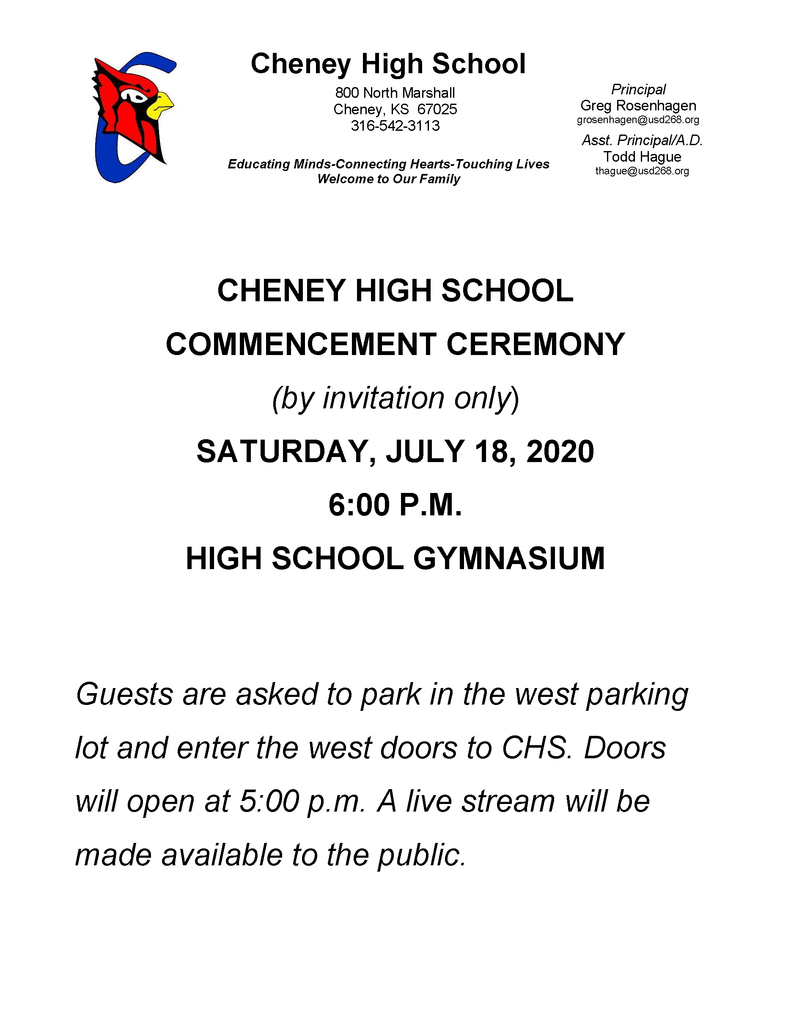 Just over an hour before the Senior Cruise! Find a spot to park along the route and cheer for our Seniors! #GoCardinals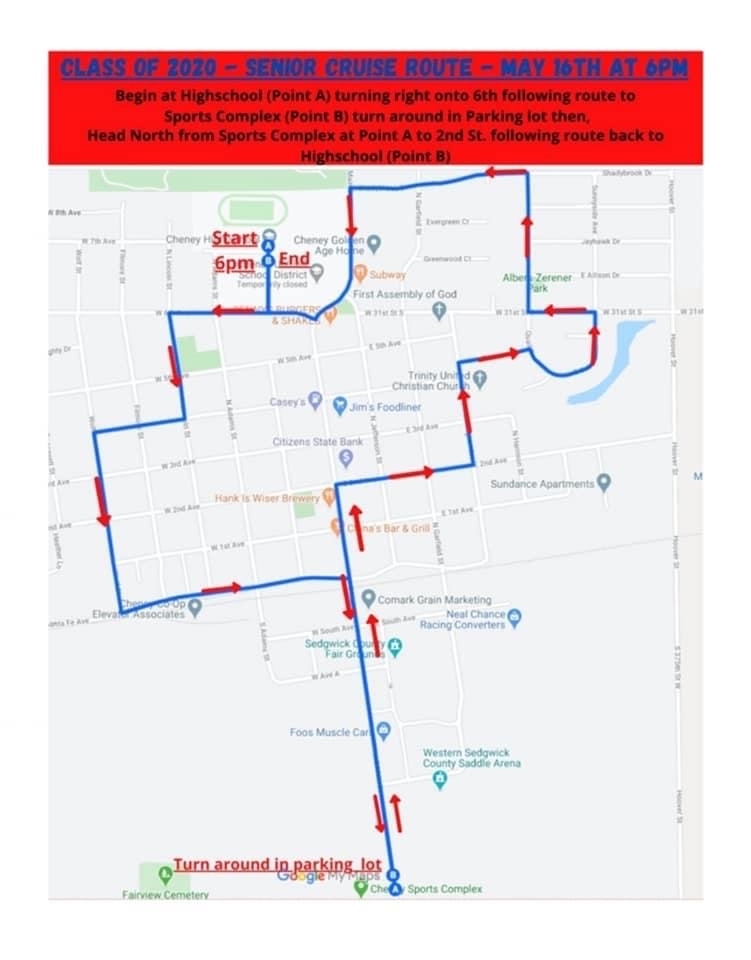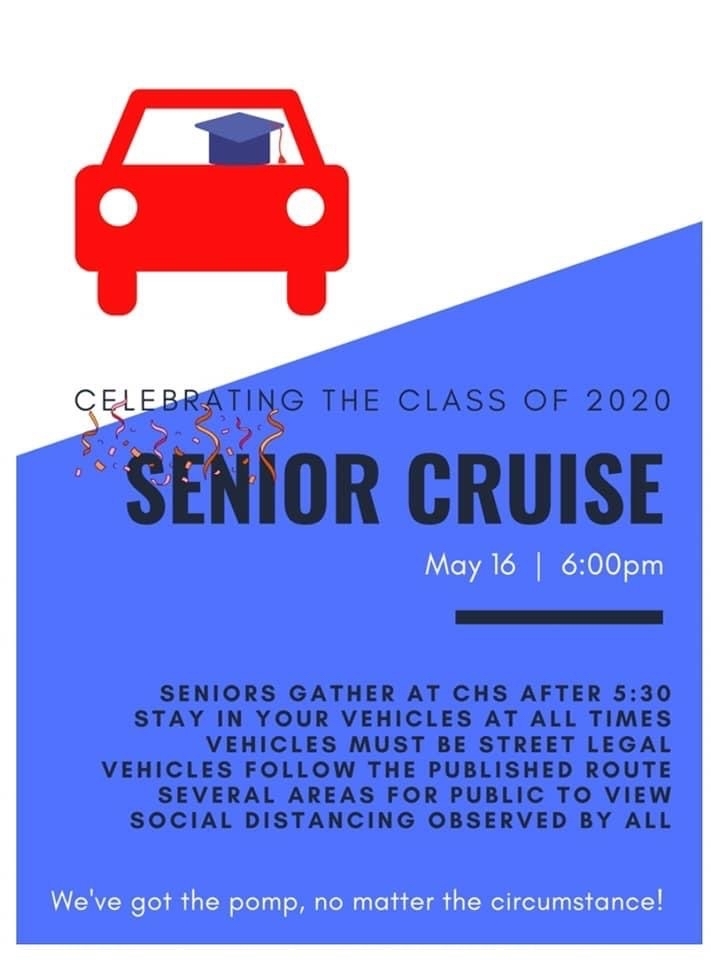 Senior Cruise Information - Celebrating the Class of 2020 #GoCardinals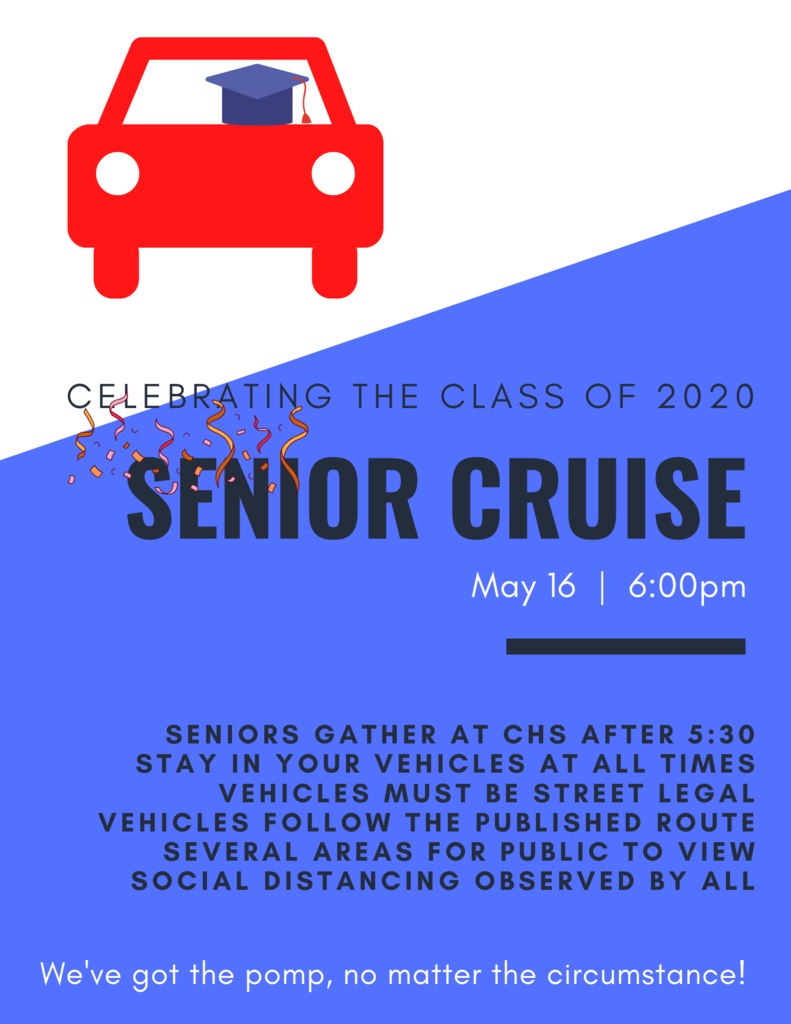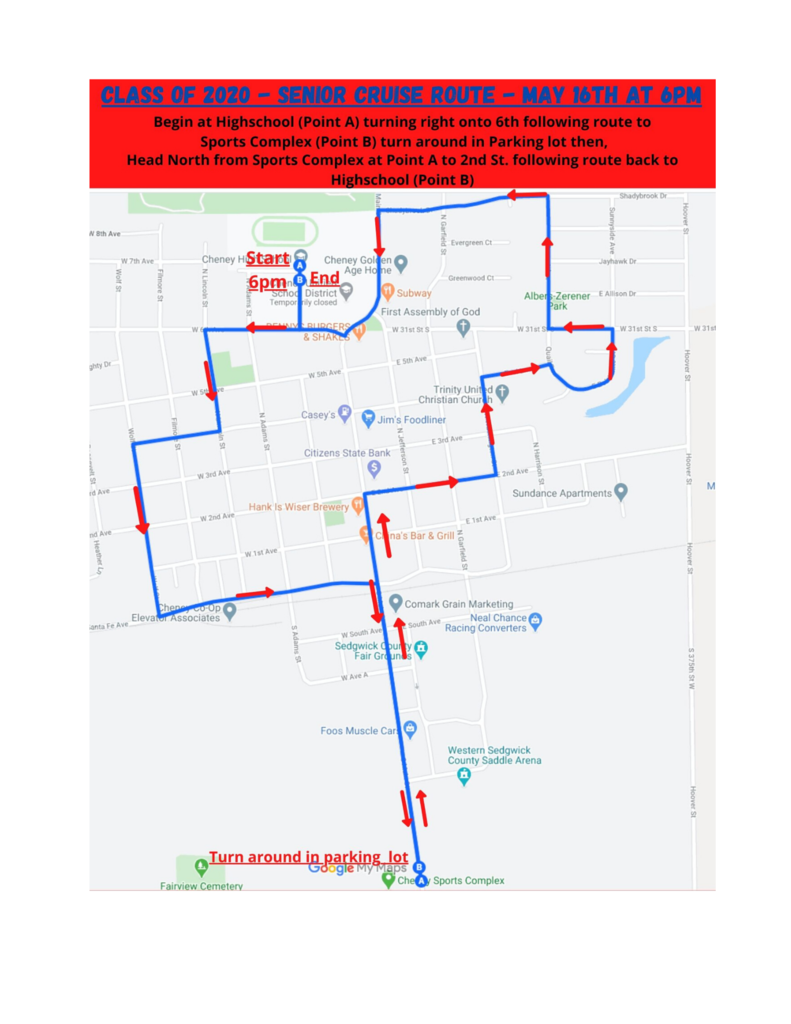 Today we celebrate our school nurses, Jessa Albers and Jennifer Bartlett! Thank you for your work on behalf of our students in the good times and the trying times!
It's Teachers' Day 2020! We are so thankful for the time, love and energy that our teachers put into the lives of our students, especially now more than ever. Take a minute to give a shout out to your teachers! #GoCardinals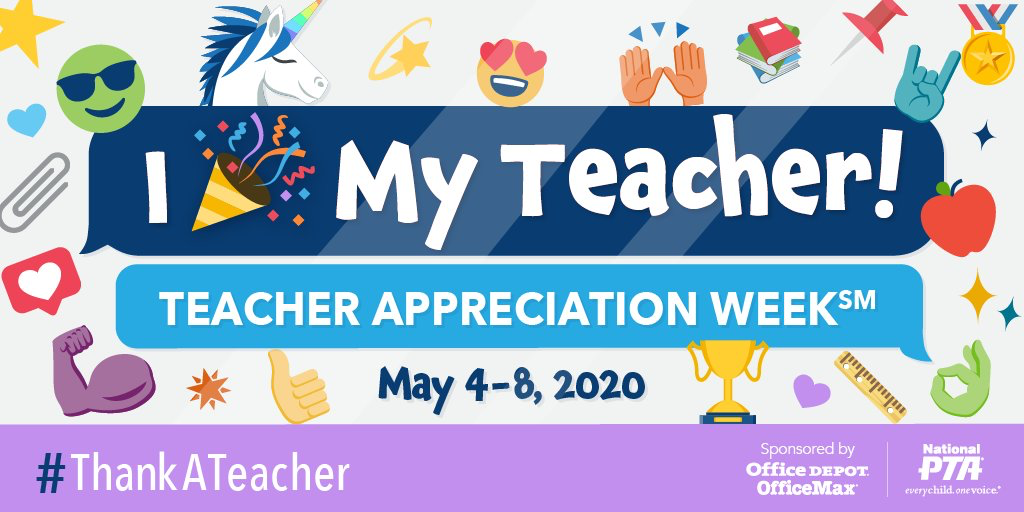 Today is School Lunch Hero Day. We are so fortunate to have hardworking professionals in our food service department! Preparing healthy meals for students, adhering to nutrition standards, navigating food allergies, and offering service with a smile, they are true heroes!
ANNOUNCEMENT: Special Board of Education Meeting at 7:00pm on Thursday, April 2 for the purpose of approving the district Continuous Learning Plan and waiver application. Those wishing to listen may do so by calling +1 253 215 8782 and using the Meeting ID: 542 165 015
Don't let the line scare you away! In 10 minutes or less you can pick up three meals for each of your children! Thank you to our 268 staff members that made this possible!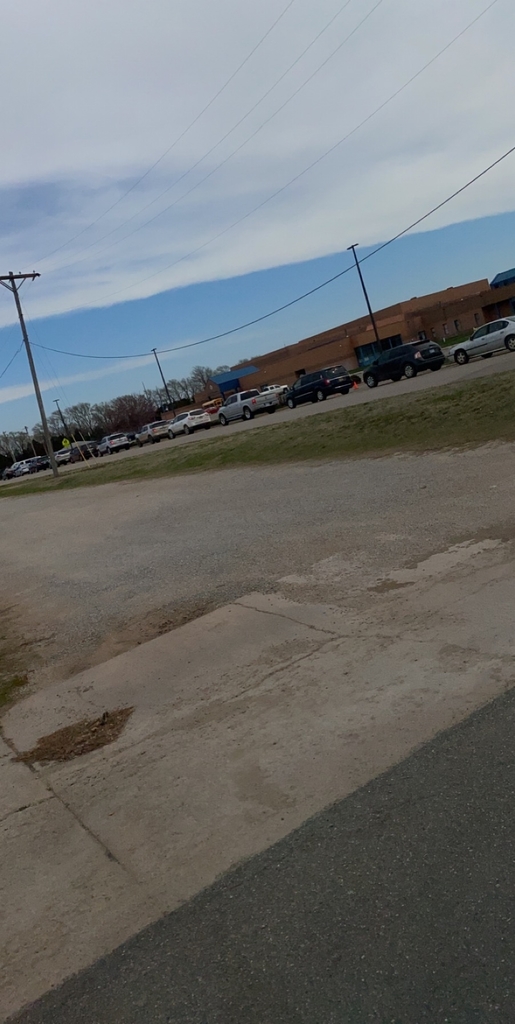 CHS Parents and Students, Check your email for an invite to attend a CHS Orientation Meeting Friday at 7:00. Similar meetings also held Saturday at 10:00am and Sunday at 3:00pm.
For families that have no Internet or are experiencing poor signal strength. Service providers will not work with the school, but will work with individual homes. Many are offering upgraded service or lower costs through the end of the school year. Call your provider for details.
Questions? We have answers. Well, maybe a few.... CHS Students check out this graphic!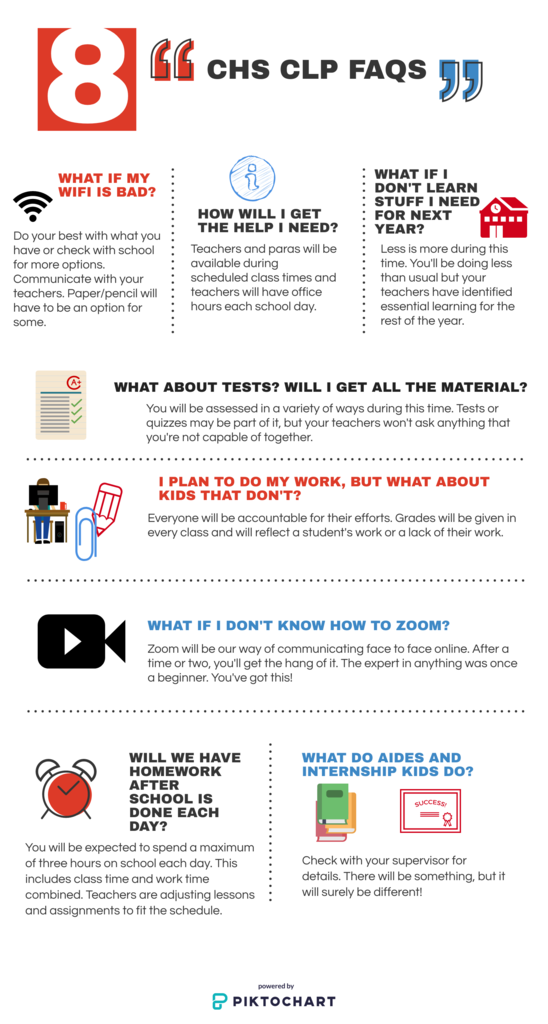 If you would like your child(ren) to have free meals, use the link to order. The deadline for next week's meals is Friday, March 27th at noon. Starting Monday, March 30th, the sign-up form will be available Monday thru Thursday (end of day).
https://forms.gle/bLSNkTpFyxdPdmyz6
Schedule for pick up of student items from school on Tuesday, the 24th: Drive through at the main office of the building. Teachers will bring your items to the car. A-H 8:00-10:00am I-Q 10:00-12:00pm R-Z 12:00-2:00pm A-M 5:00-6:00pm N-Z 6:00-7:00pm
USD 268 Continuous Learning Plan in Cheney has been emailed to all staff and parents of USD 268. A copy will be posted on the district site in the news area.
USD 268 Parents, Please complete this survey at your earliest convenience to help us in developing our continuous learning plan. One response per family is needed.
https://forms.gle/M7SGSNAcRvBBG6Ca6
Free Resources Parents, There are resources available to assist families who do not have internet services at home. If you need assistance with internet access to facilitate your child's learning, please email
internet@usd268.org
. Please include your physical address and we can help coordinate with vendors such as Cox and Verizon.
Following is an update on the short term outlook for schools in Kansas: It is recommended that all Kansas schools close for this week through next Sunday the 22nd. Cheney is on Spring Break so we are not currently affected by the closure, but 42% of schools in the state are not on Spring Break. Our facilities will remain empty this week as our maintenance and custodial staff are doing a deep clean. We are to have a longer term outlook/plan presented on Thursday from KDHE and KSDE. As we learn more, we will provide updates. During our time away we ask that everyone do their part by practicing good hygiene and social distancing measures.