Cheney USD 268 Covid Case Protocols are subject to change throughout the year as guidance from federal, state and local health authorities develops. Our protocols are posted at
www.usd268.org
.
The Special BOE meeting scheduled for Monday, November 8, 2021 at 6:00pm has been canceled.

October menus have posted to the website. They can be found under the documents tab in the "Explore" section.

We are looking forward to an exciting new school year in 2021-2022! Please enroll your children at
http://usd268.schoolmint.net
between now and July 30th so final preparations can be made for the school year. Additional information can be found on the school website. We hope you enjoy the last few weeks of the summer!
The Emergency Broadband Benefit Program is a Federal Communications Commission (FCC) program that provides a temporary discount on monthly broadband bills for qualifying low-income households. For more information and to see if you qualify go to
https://getemergencybroadband.org/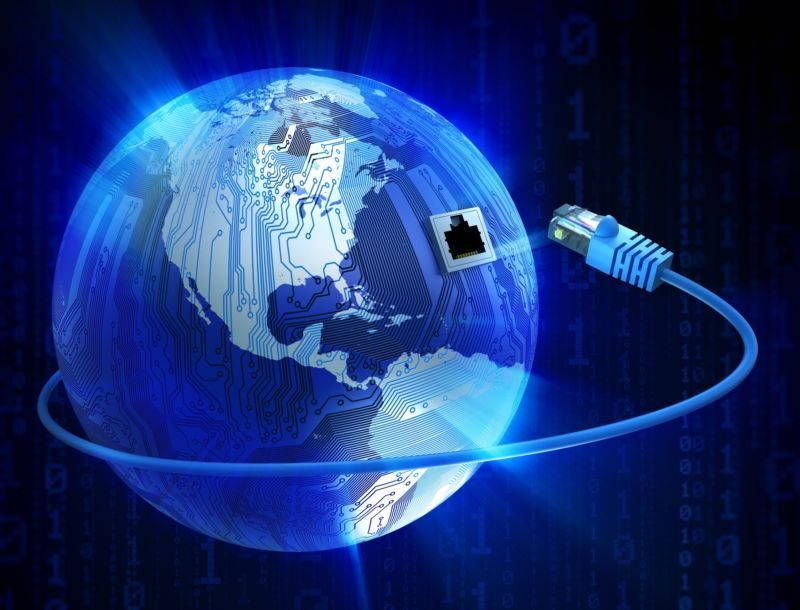 At Cheney schools we have the best! Thank you teachers for your endless efforts to serve our students! We appreciate you!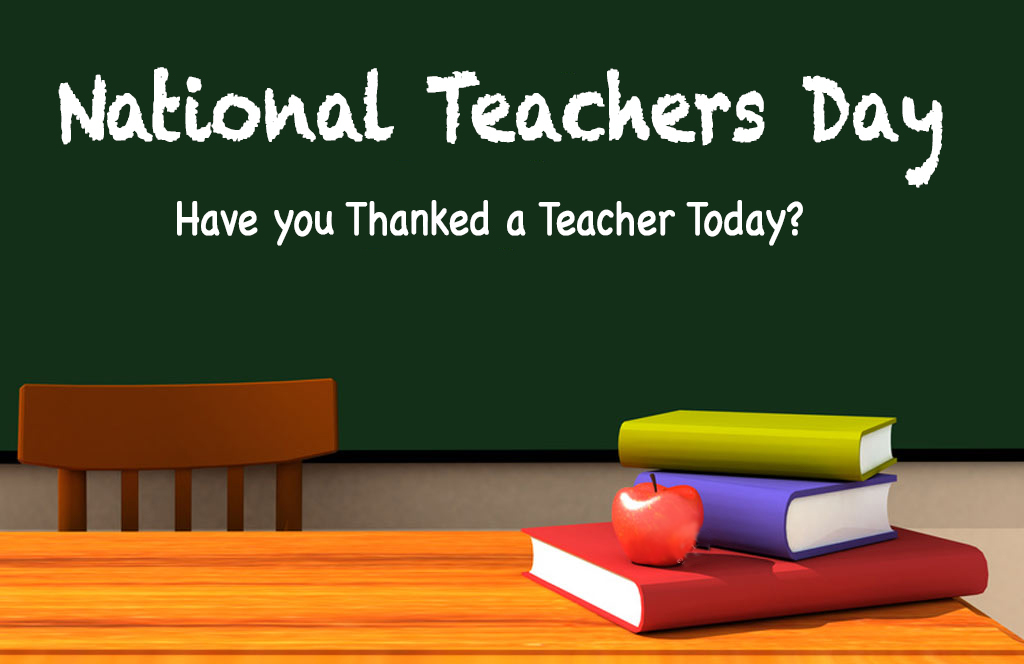 Mrs. Albers received her Golden Apple Teacher award this morning, from Davis Moore and KAKE TV! We are proud of Mrs. Albers and grateful she is part of our school family!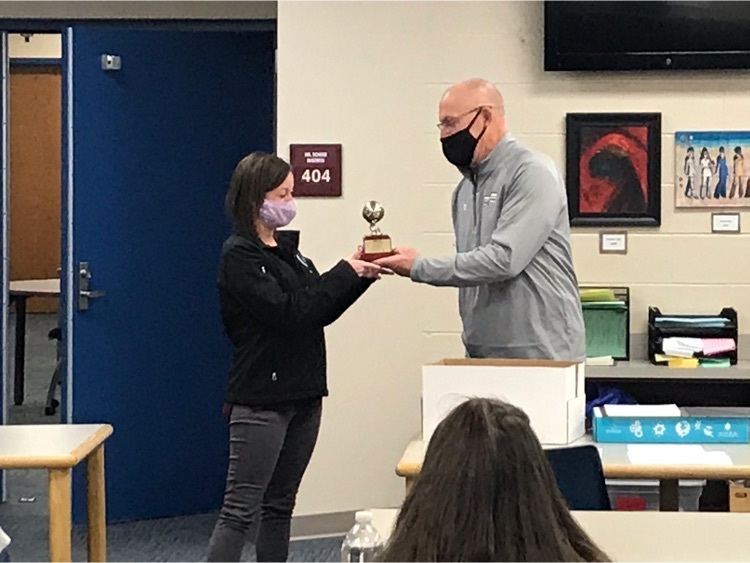 Thank you CHS Seniors and Parents! #GoCardinals
The required ERATE walk through originally scheduled for Monday the 15th has been rescheduled for Friday the 19th at 9am due to weather.

Welcome back! Hope everyone had a great holiday break. January menus have posted. USDA extended free meals to continue through the end of the '20-21 school year, so we hope your students will join us for a nutritious school meal.
Parents/Guardians/Staff, Please be advised: On Friday, October 9th, school WILL be in session. On Friday, October 23rd, school will NOT be in session. On Friday, October 30th, school will NOT be in session due to Professional Learning Day.
Thursday is the final day for online enrollment! You can also enroll in person and pay fees from 12-7pm at each building.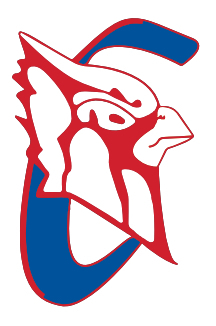 Cheney Schools Navigating Change #GoCardinals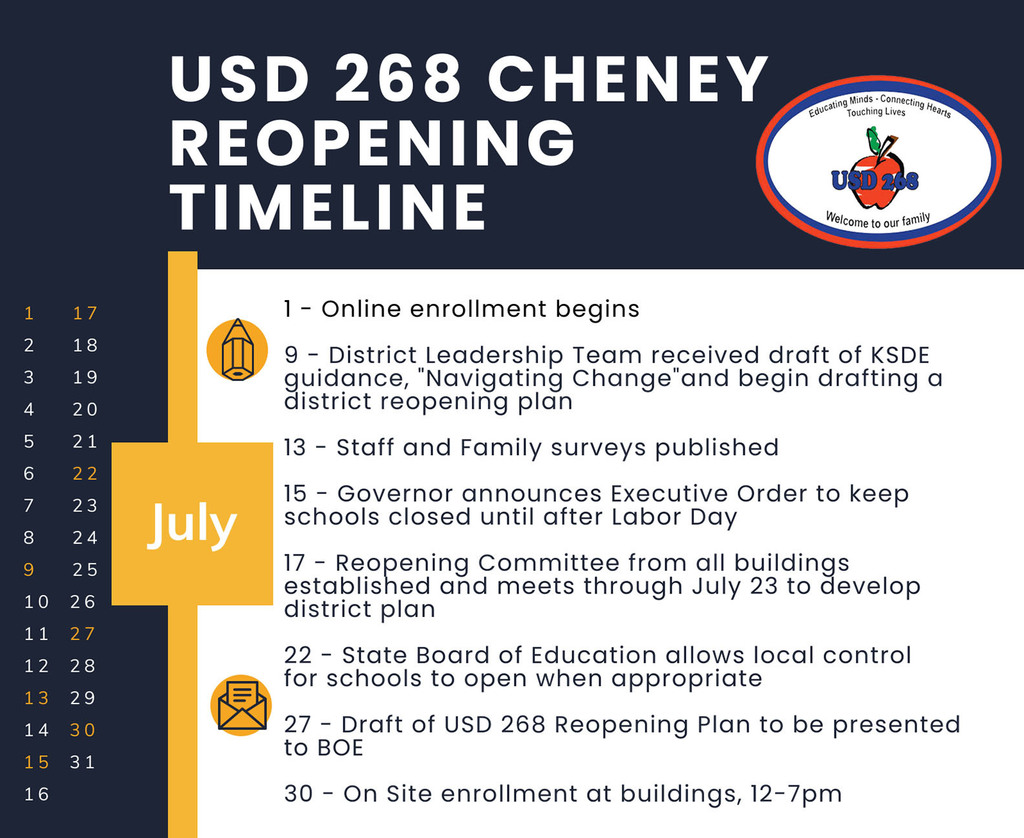 With the latest guidance from state and county officials, please read the updated plan for graduation on Saturday.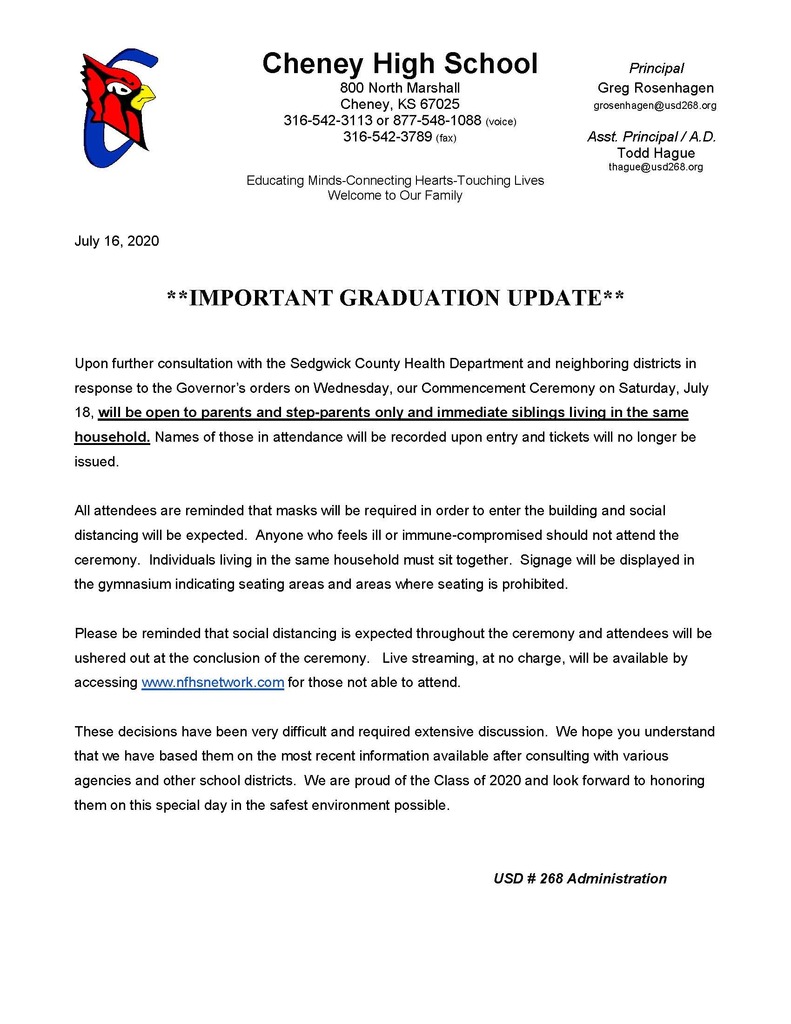 Cheney USD 268 is looking for Bus Drivers for the 20-21 school year. Please contact Kelly Walters at the District Office, 316-542-3512, if you are interested.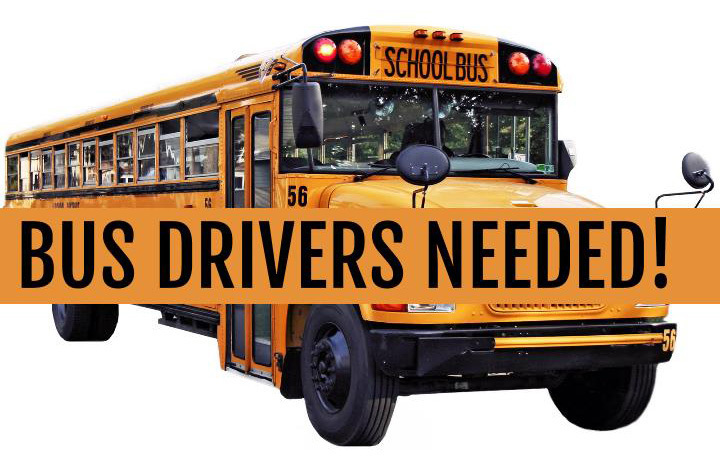 Online enrollment is up and running again! You are able to re-enroll your returning students (email invite) or to register for the first time if you will have students new to USD 268. Online enrollment is open through July 30.
https://usd268.schoolmint.net